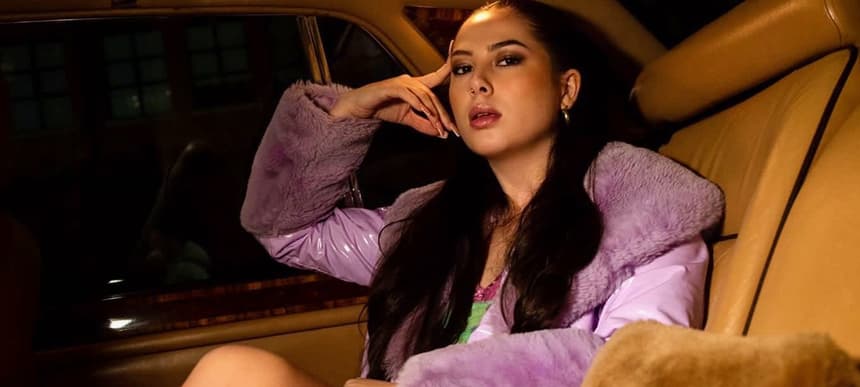 11.02.2022, Words by Billy Ward
FLISS returns with her latest alt-R&B heartbreaker 'Lava Lamp'
'Lava Lamp' is part of a 4-track EP the songstress will be releasing later on this year...
Hailing from Chester and currently based out of Manchester, rising musician and songwriter FLISS combines R&B, hazy soul and pop to arrive at her hypnotic soundscapes.
New single 'Lava Lamp' is a continuation in theme from her previous track 'ON UR VIBE' and explores the situationship culture of these current times. The heartfelt, sultry cut portrays the frustration of being promised the world and dropped when convenient, and how damaging that can be.
After studying music at college and university, releasing demos onto Soundcloud and writing constantly on the side, it wasn't until 2019 that the songstress felt it was time to take centre-stage on her own project. 'Lava Lamp' is part of a 4-track EP FLISS will be releasing later on this year, further exploring the themes of self love, sex and relationships. The project benefits from production by Mattu and will give some insight into the artist FLISS is evolving into.
The cinematic music video for 'Lava Lamp' sees the rising artist reminisce about a previous love affair, chopping between grainy VHS-style footage and atmospheric red lighting while she unleashes her sultry melodies.
FLISS has just announced that she will be supporting KSR at his headline show at the Blues Kitchen in Manchester on the 28th of April.
Watch the music video for 'Lava Lamp' below or listen with your preferred player here.
'Lava Lamp' by FLISS is out now via DMY.
Submit music for release via DMY Artists.