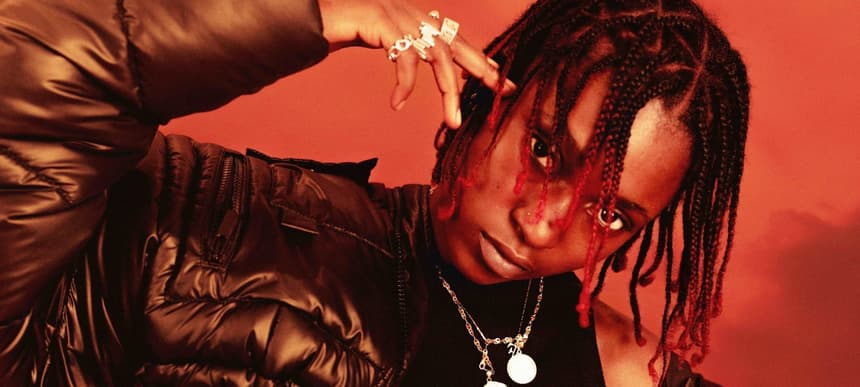 27.11.2020, Words by Billy Ward
Flohio unleashes high-powered mixtape 'No Panic No Pain'
Across ten tracks the British-Nigerian spans a variety of sonic palettes...
Since her emergence, Flohio has established herself as one of the UK's most refreshingly creative exports.
Capping off a busy year of releases for the Bermondsey rapper, who in the past has opted for more of a scattergun approach to her output, 'No Panic No Pain' spotlights new facets of Flohio while staying true to the unbridled chaos that has come to define her music so far.
Including previously released heaters such as the Take A Daytrip-produced 'Unveiled' , the Kasien-assisted follow up cut 'With Ease', and the brooding Cadenza-produced 'Sweet Flaws'; the project retains its dramatic effect thanks to bold genre crossovers, such as on electronic rap anthems 'Flash' and 'Booby Traps'.
Across ten tracks, the British-Nigerian spans a variety of sonic palettes, breaking away from her more traditional sound on the subtly poised 'Medicine' and the chromatic melody-driven 'Roundtown'. The mixtape opens and closes with substantial force: tracks 'FLOFLO!' and 'Stuck in a Dance' providing short interludes before the South Londoner catapults into momentum.
As much of an exercise in experimentalism as it is in showcasing her explosive lyrical dexterity, Flohio purges her inner thoughts on the record and explores a darker side to herself which echoes throughout the tape.
Stream 'No Panic No Pain':
Read next: Flohio cuts through the darkness in 'Glamourised' video