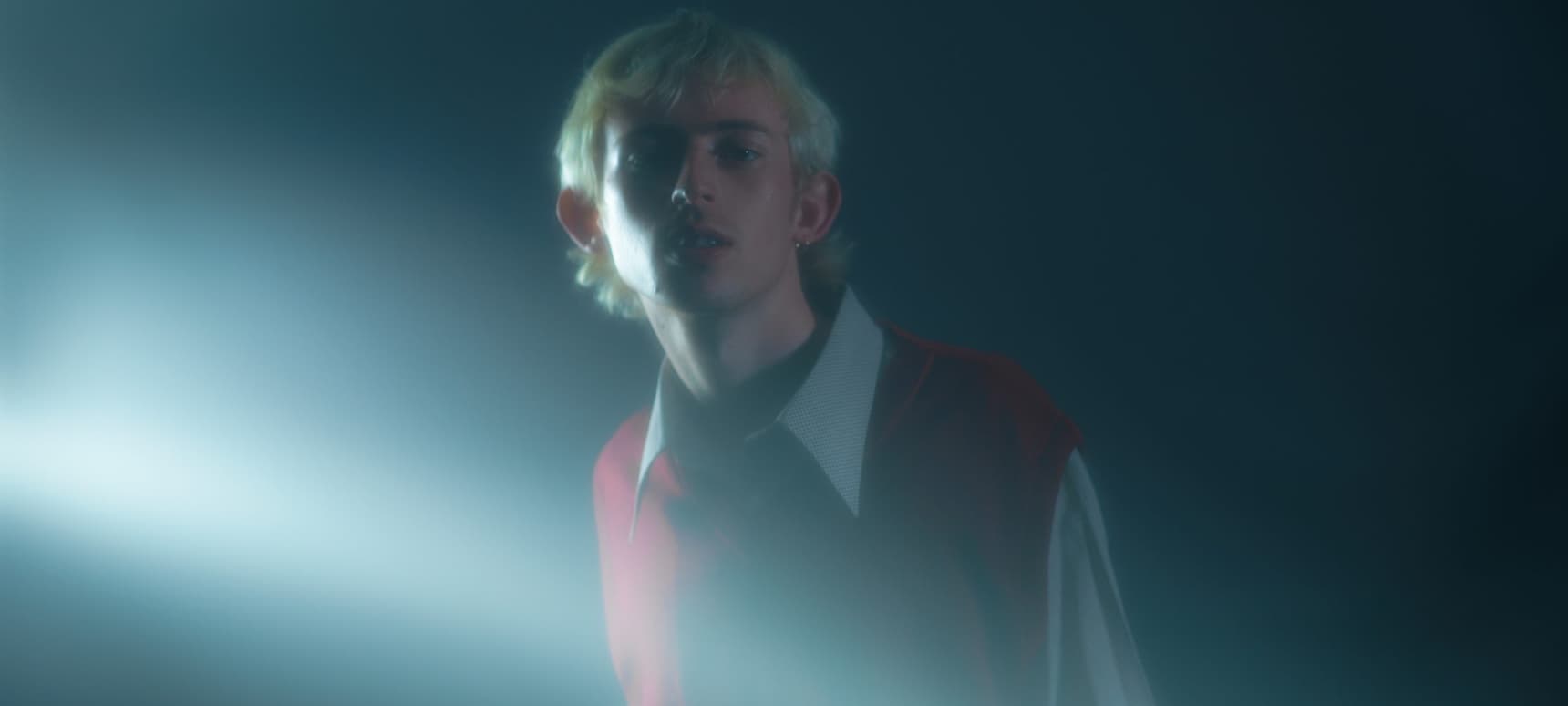 18.08.2021, Words by Maisie Goulsbra
Gabriel Gifford is back with 'Better Than Before' ft. Sans Soucis
"Too often we're surrounded by standards that support conformity rather than taking the time to hone those beautiful differences we should all be celebrating."
Following the announcement of his sophomore EP, Gabriel Gifford has just released a new video and single, 'Better Than Before', featuring singer-songwriter Sans Soucis. The Bristol-based producer and multi-instrumentalist draws on soul, jazz, funk and electronic sounds, working with female vocalists like Maya Law, Freya Roy, IMOGEN, and Elsa Hewitt, creating ethereal and contemporary sounds for his listeners.
"Musically it's an extension of the last EP, but I made a conscious effort to pick up the energy a bit" says Gabriel Gifford. 'Better Than Before' takes influence from a wide array of places, but particularly the likes of cult bands Talking Heads and Free Love.
Sans Soucis, who features in the video, looking up from an analog television with strips of static, says; "too often we're surrounded by standards that support conformity rather than taking the time to hone those beautiful differences we should all be celebrating."
She adds; "those standards are held by a constant need for approval, that has definitely had an impact in my life. This song is a way to normalise those feelings we all share at some point, but also a way to celebrate the resilience, commitment and faith in our creative process. We only really need our own approval." It's a soundtrack to a nostalgic summer and an optimistic future.
'Better Than Before' is out now on Charlatan Jazz via DMY.
Watch the video below or listen via your preferred streaming service here.
For more of the absolute best new music find Dummy on Spotify and follow Next Hype: The Best New Music.