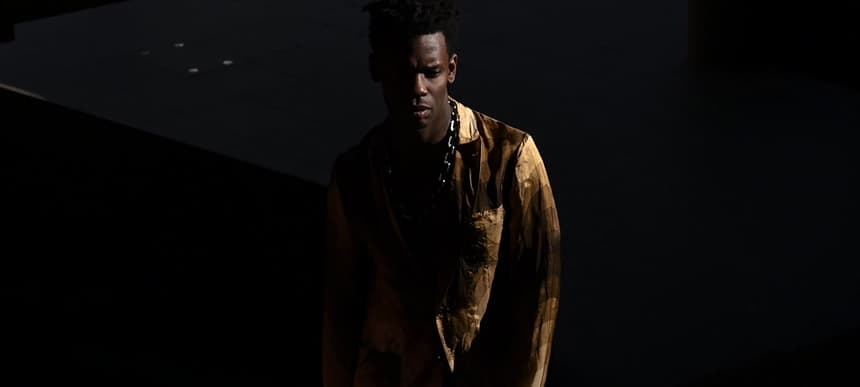 15.05.2019, Words by
GAIKA drops surprise 'HEATERS 4 THE 2 SEATERS' mixtape with Dean Blunt and Rome Fortune
It's a 'home shopping experience, replete with purchasable in game products, liberal guilt, tax free deportations and the War on Drugs(™)'
Genre-straddling artist GAIKA has just shared a new mixtape, with guest slots from Dean Blunt, Rome Fortune, Spragga Benz, Azekel, Louis VI and Skinny Malone.
Continuing the themes seen in 'Basic Volume', the self-proclaimed 'ghettofuturist' tackles topics such as world politics and philosophy.
According to the press release, the tape takes inspiration from GAIKA's childhood obsession with MTV Cribs, Wu Tang Clan, Heroic Bloodshed films and 'big body whips', and is 'a home shopping experience, replete with purchasable in game products, liberal guilt, tax free deportations and the War on Drugs(™).'
'HEATERS 4 THE 2 SEATERS' is the follow-up to his critically acclaimed 2018 debut album 'Basic Volume'.
Today Dazed (which GAIKA is the Political Editor-At-Large of) released a video of GAIKA in conversation with Jeremy Corbyn, discussing climate change and Labour's plans to preserve the future of the planet.
Listen to the mixtape in full:
Listen to 'HEATERS 4 THE 2 SEATERS' via your preferred streaming service here.