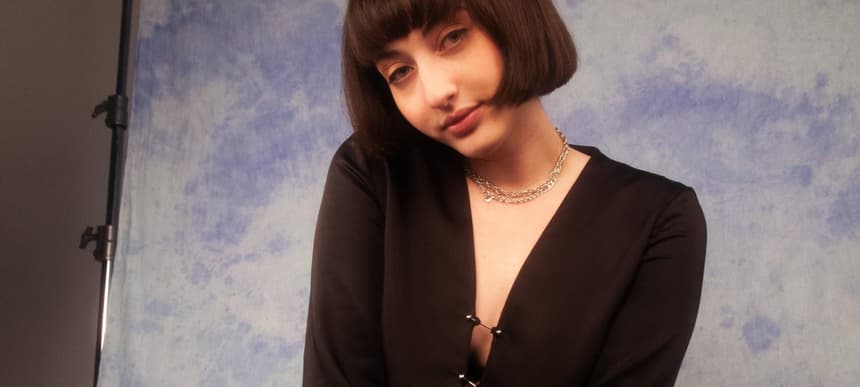 22.06.2022, Words by Billy Ward
girl_irl crown themselves 'world champ' with heavyweight mini-EP
"Stemming from the concept of reclaiming body autonomy and acknowledgment of self-worth..."
Brooklyn-based producer and artist girl_irl is one of the many monikers of Em Perlman. Formally a touring DJ before picking up the mic, the emerging talent returns with a brand new mini-EP, titled 'world champ'. 
After a successful year of releases in 2021, gaining attention from various industry heads such as Anthony Fantano and performing a handful of shows, this new offering raises the bar once again. 
Packed full of boxing references, lead single 'float', released back in March, is all about re-claiming your body and feeling empowered to do what you want with it.
Perlman had this to say about the track upon its initial release a few months back: "Stemming from the concept of reclaiming body autonomy and acknowledgment of self-worth, this song is about empowerment and staying trapped within that mindset. This instrumental came from an old Timbaland-inspired project, when brought to a friend of mine (Luca Rassi) he was able to transform it into something even more personal, together we were able to create a fun smokey sound.
"Lyrically it was written basically in a day, using a lot of goofy jokes a close friend of mine (Jack Lax) and I pass back and forth. Created with a kickboxing theme in mind, the track brings in a few punches while also giving that 'floating through a club' kind of sound," they continue.
The following 2 tracks on the project, 'match' and 'sting', both feed into the theme of body autonomy found throughout the EP and showcase the type of bass-booming, glitchy production girl_irl is continuously honing. Having already garnered comparisons to the likes of SOPHIE, COBRAH and Shygirl, the future is looking bright for the budding producer as they prepare to get the party started this summer.
Stream the 'world champ' EP below or listen with your preferred player here.
girl_irl's 'world champ' EP is out now on IRL via DMY.
Submit music for release via DMY Artists.
Read next: girl_irl's 'siren' gets treated to a club-ready CyberKills remix