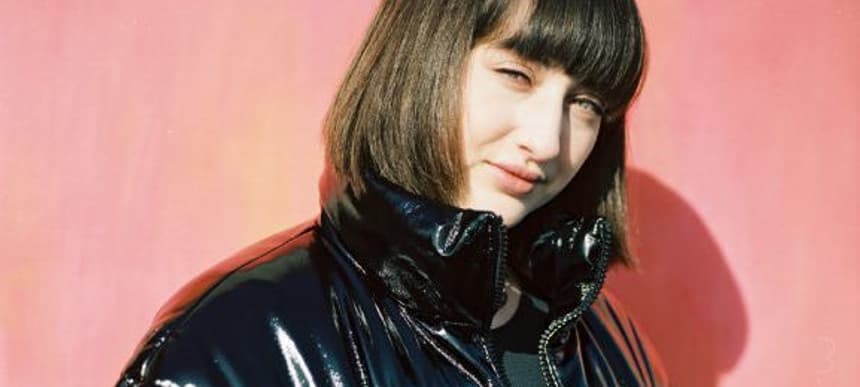 21.01.2022, Words by Billy Ward
girl_irl's 'siren' gets treated to a club-ready CyberKills remix
The remix offers a fresh take on an already massive sound...
After a successful breakout year, garnering attention from various industry figures such as Anthony Fantano and performing a handful of shows, girl_irl is kicking off 2022 in similar style. 
Following the release of their high-octane single 'siren', the New York-based producer and artist, real name Em Perlman, has teamed up with Brazil-based hyperpop/funk duo CyberKills to bring a new take on an already massive sound.
CyberKills have worked alongside major Brazilian artists such as Pabllo Vittar, Mia Bad Gyal and Chamelo as well as grabbing international attention and acclaim from Charli XCX, Kilo Kish, Aquaria, Girli to name a few. For their rework, the innovative duo twist girl_irl's mind-bending production into a club-ready rave anthem, upping the tempo and introducing a massive EDM-style drop to finish. 
girl_irl has got off to a flying start in January. Elsewhere, Perlman teamed up with phonewifey for their new hard-trance single 'FOREVER 3021'. Speaking about enlisting the talent of girl_irl, phonewifey commented: "I couldn't think of anyone other than girl_irl to appear on this track. Their vocal style is so perfect for hard music, they once described their approach as soft vocals on heavy beats and that contrast just pops so hard. I've been a fan of girl_irl's music since they started releasing and when I began writing this track it became abundantly clear that I had to reach out and see if they were down for the collab."
Stream the Cyberkills remix of 'siren' below or listen with your preferred player here. The original 'siren' track can be heard here.
'siren' Cyberkills Remix is out now on IRL via DMY.