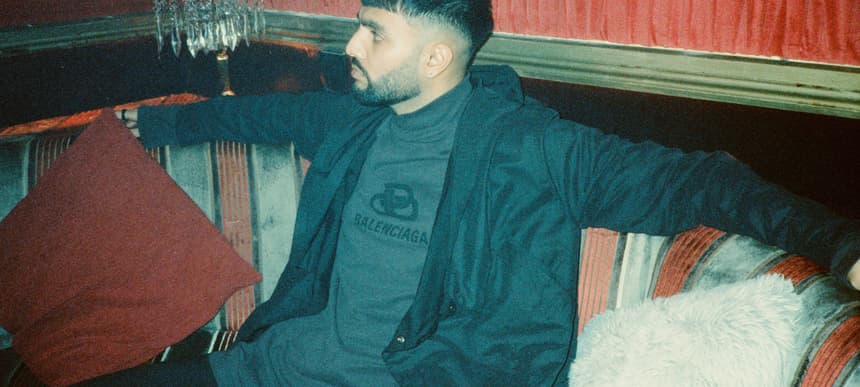 19.07.2021, Words by Maisie Goulsbra
H33RA's genre-fusing new EP 'Virgo II'
Each track is radio-ready and waiting for a place in the charts
H33RA is back with his sophomore EP 'Virgo II', which feels like a walk-through London on a sunny bank holiday when windows are down, and parties are being had. The EP spans a number of genres, joining them together with neatness under the umbrella of R&B that H33RA himself calls "R&B & Other".
'Home' and 'Drive' are both afrobeats influenced, and 'My Baby' is a love song with a bouncy drill bassline that H33RA describes as 'R&Drill'. In 'Under My Skin', phrasing is similar to Drake and the sonic palette is comparable to The Weeknd, providing a sense of familiarity. Whereas 'Sober' is a slowed-down bashment tune with Latin samples, and 'Mami' is short but sweet with a minimalist blend of guitar and vocals.
H33RA: "I still felt as if there was a side of my artistry and identity that I hadn't showcased, with themes I was yet to explore. For me, it made sense to connect the records via a 'sequel' (Virgo II) which was slightly lighter in shade, had acoustic instruments throughout and lent itself to the more classic R&B sound I grew up on."
With H33RA's vocal prowess that consists of riffs, runs and autotune for effect, the entire EP is radio-ready, each track waiting for a place in the charts. H33RA name-checks Frank Ocean and The-Dream as influences and he possesses the same level of ambition. He's already worked with MNEK (who H33RA co-wrote the EP with) and has been co-signed by Kehlani so it can't be long before the rest of the world catches up.
'Virgo II' is out now on H33RA via DMY Artists.
Listen on your favourite streaming service here.
H33RA is featured in Dummy's Spotify playlist Next Hype: The Best New Music. Listen below.