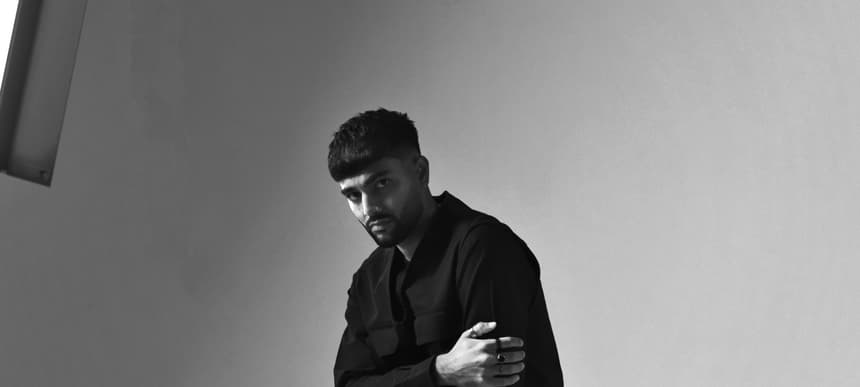 24.09.2021, Words by Maisie Goulsbra
H33RA is asking you to cut the 'Small Talk' on new single with rapper Idris Jones
...Combining the Toronto Sound with UK rap...
In a new and exciting yet natural progression, H33RA has teamed up with rapper Idris Jones for his slick new single 'Small Talk'. Building on his repertoire and signature style which has been likened to the 'Toronto Sound' of The Weeknd and Bryson Tiller, H33RA has gifted listeners another self-produced track combining metallic trap percussion with his sultry R&B vocal, similar to MNEK who he has worked with in the past.
'Small Talk' maintains this style while catering more closely to UK rap, transitioning between the two styles seamlessly. The enlistment of close friend Idris Jones has taken H33RA's music to new heights – the rapper ducks and weaves through the instrumental effortlessly beside H33RA who sings lyrics like, "Don't come with all that small talk 'less you comin' home," in a newfound confidence that we haven't necessarily seen in the singer before. Previous release Tongue Tied veered toward Bashment and single Isabella flirted with Reggaeton flavours – with each new release H33RA subtly weaves in the sonic landscape and genres found across the UK, H33RA's home.
H33RA meets with Idris Jones' on 'Small Talk' to express a zero tolerance and get-to-the-point approach to all things romantic. This project has only demonstrated that H33RA is leaping forward in abundance, and along with the release of 'Small Talk' there's more music coming very soon.
'Small Talk' is out now via DMY.
Listen on your preferred streaming service here.
For more of the absolute best new music go to Dummy's Spotify and follow Brand New: The Best New Artists.