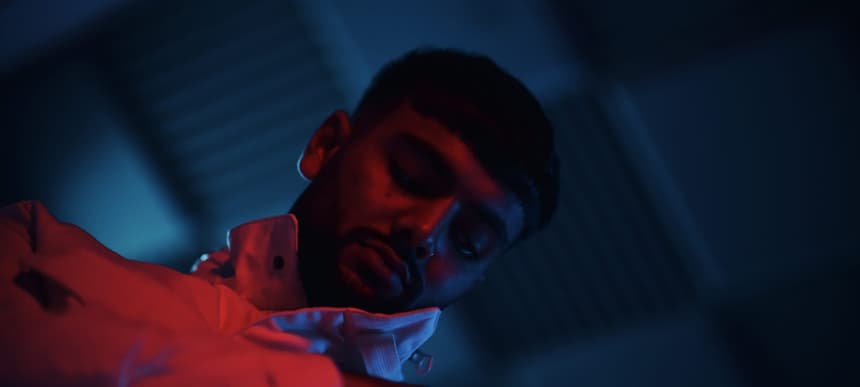 10.09.2021, Words by Billy Ward
H33RA taps up July 7 and Yarah for R&B crooner 'Tongue Tied'
It harks back to the sound of Arab-laced 2000s R&B...
Following the release of his critically-acclaimed sophomore EP 'Virgo II', H33RA's output shows no sign of slowing down. Towards the start of the month, the UK native demonstrated his versatility by dropping the Latin-laced Reggaeton cut 'Isabella', however, his latest offering marks a move back towards his signature style. 
Titled 'Tongue Tied', the singer/songwriter's new single enlists the help of fellow compatriot and recent Bryson Tiller collaborator July 7, alongside rising Canadian songstress Yarah, for a club-ready R&B heater. Complete with sitars, 808s and a classic Dancehall drum pattern, the track harks back to the sound of Arab-laced 2000s R&B acts such as Aaliyah, Timbaland and Scott Storch.
While H33RA's habit of blending Eastern and Western worlds can be heard coursing the veins of previous releases 'Sober' and 'Mami', new single 'Tongue Tied', with it being his first official collaboration, showcases his unique sound like never before. This year is proving to be a defining year for the up-and-comer who is quickly establishing himself as one of R&B's most exciting prospects. 
Stream 'Tongue Tied' below or listen with your preferred player here.
'Tongue Tied' by H33RA is out now via DMY.
Read next: H33RA blends UK drill and R&B on fiery single 'My Baby'