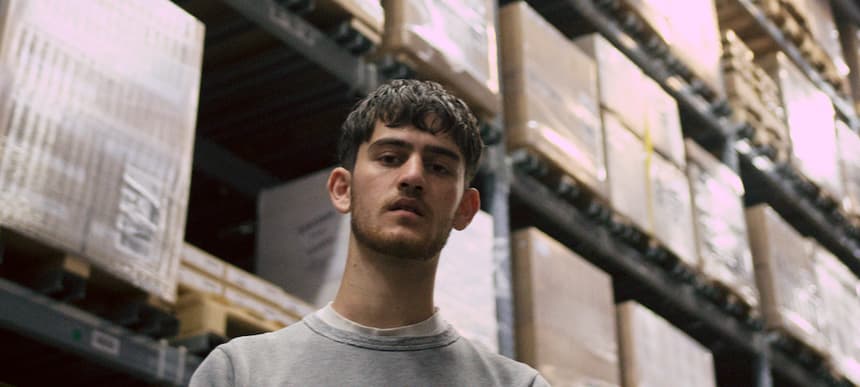 03.02.2021, Words by Felicity Martin
Premiere: Happa drops 'Crucified', a sample-splicing mixtape dedicated to the noughties
For fans of Leona Lewis, Joy Orbison and Tony The Tiger...
Happa has shared a twelve-track homage to the '00s on mixtape 'Crucified'.
Smashing together heaps of turn-of-the-millennium trax including Rihanna's 'Te Amo', Benny Benassi's 'Satisfaction' and Cassie's 'Me & U', the Leeds-born experimentalist touches on some of the best music of the decade (featuring, naturally, some Justin Timberlake too).
Happa also throws in some cultural landmarks of the times ('Charlie Bit Me') as well as news snippets about David Blaine and the PlayStation 2, and there's an interlude that repurposes some classic TV themes including Dick & Dom in Da Bungalow, Big Brother and Who Wants To Be A Millonaire?, which becomes a slinky reggaeton jam.
"Way back in July 2019 I played b2b with Ifeoluwa at her night Intervention in Manchester," Happa explains of the tape. "I wanted to bring something fun to the party and ended up making an edit of 'Give It To Me' by Timbaland a few days before the event and I kinda loved it. Jump ahead to March 2020, and my noughties-obsessed girlfriend comes up with the best idea: Make loads more edits and mashups of bangers from the 2000s. It ended up being a great way to escape to a simpler time, and was loads of fun to make."
The tape follows Happa's production work on Shygirl's 'ALIAS' EP, and his 'Explorations in Music for Dancing: Vol. 1' EP, and you can listen to it exclusively below.