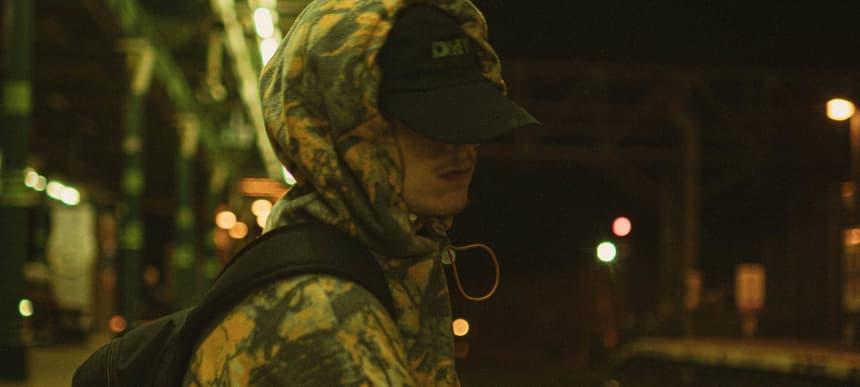 07.05.2021, Words by dummymag
HEN$HAW harks back to old-skool garage flavours on '4AM'
The North London rapper showcases another side to his sound on the melodic cut
Previously dropping distorted and abrasive rap cuts like 'COZY' and 'GO YARD', Camden rapper HEN$HAW flexes his versatility by going for a UKG vibe on '4AM'.
We've been working with the London rapper via our DMY Artists, and the single was produced by longtime friend and frequent collaborator goodbyechase.
With plucked string production harking back to the golden age of garage, the lyricist touches on the after-effects of having a mad one.
"I wrote '4AM' because I knew it was going to be relatable to most people," HEN$HAW says. "We've all been in a situation where we know we're not gonna end up going home from a party and just have to accept what's to come. But it's not simply a song about partying although it may appear that way when you first listen, like most of my other music I like to sprinkle messages in the writing, and you will see honesty and reflection in my music and that doesn't change with '4AM'."
Tipped by GRM Daily, the new track is out now. Watch the video for '4AM' below, shot by Sorin D Visuals.
Watch HEN$HAW performing 'McCARTNEY' on his recent Dummy Session here.
You can catch HEN$HAW playing at one of our DMY Live showcases this summer alongside Tom Did It, tmdistant and wAv.2000. Find tickets here.