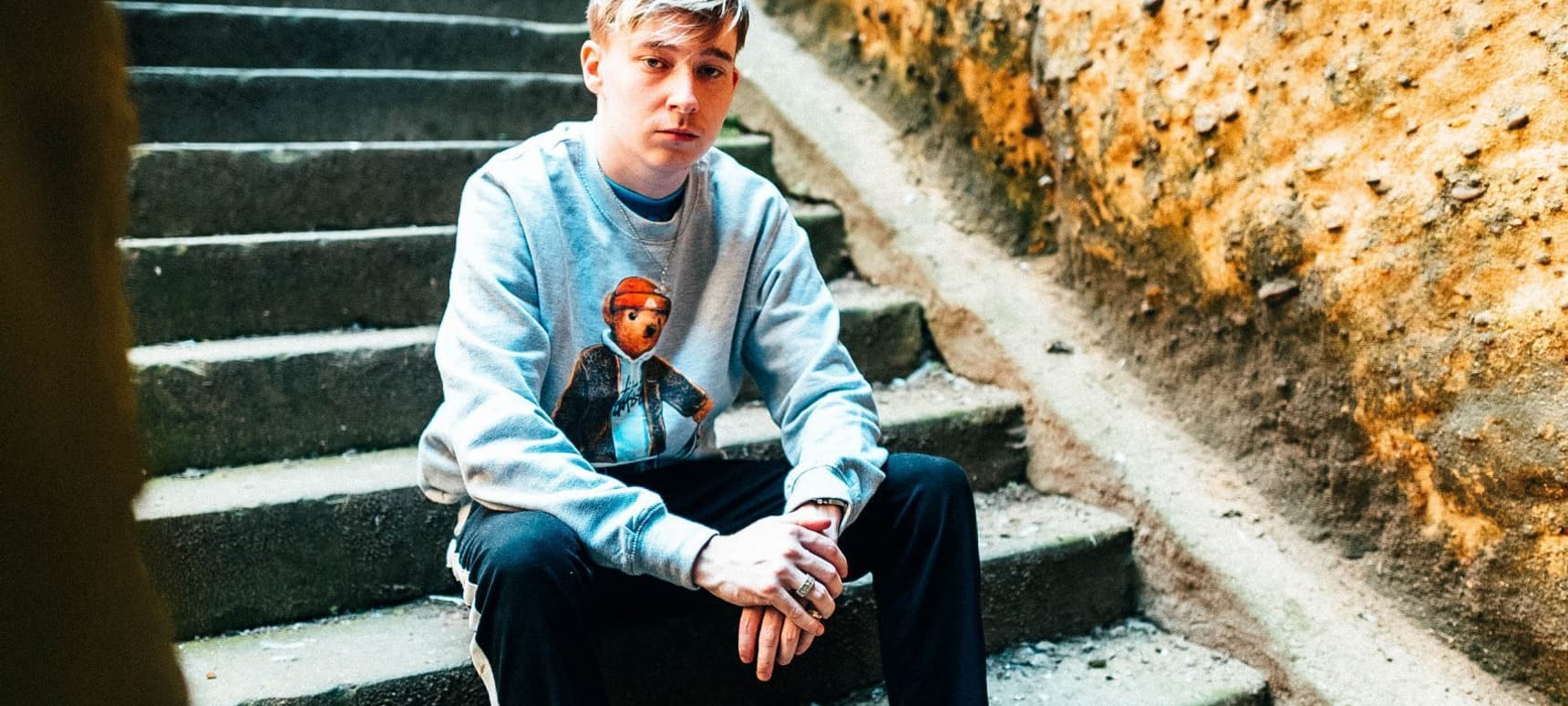 31.10.2022, Words by Billy Ward
hidingthehurt's new single 'Dear Everyone (Alive)' carves out his most experimental vision yet
The 20-year-old's latest offering is split into two intoxicating halves...
UK underground figurehead hidingthehurt has revealed his brand new single 'Dear Everyone (Alive)', a hyperpop-infused emo anthem marking his most artistic and soul-bearing chapter to date.
Touching on topics such as alienation from himself and the industry alongside thoughts of self-reflection from past years, the 20-year-old's latest offering is split into two intoxicating halves: initially starting out as a stripped-back acoustic number before exploding into a glitch-driven cloud of club-ready electronica. 
The Nottingham-based artist has had a prolific 2022 so far in terms of putting out new music, starting off right back in January with the single 'iLike' before rolling out his 'From Fieldfare With Love' EP – and that's just some of the artist's output this year.  
Clocking in at 5 minutes long, hidingthehurt's latest offering is significantly longer than the majority of his discography, showcasing his continued development over the last 12 months as well as his drive to experiment with new styles, sounds and formats.
The single's combination of unique lyricism and synth melodies shows why hidingthehurt and fellow scene counterparts such as Jane Remover, Brakence and Quadeca are leading an exciting new wave of artists proving why music is way more than sticking to commercial trends.
Stream 'Dear Everyone (Alive)' below or listen with your preferred player here.
'Dear Everyone (Alive)' by hidingthehurt is out now via DMY.
Submit music for release via DMY Artists.
Read next: Jackson Homer flexes his future-facing production on glossy dance EP 'MM'