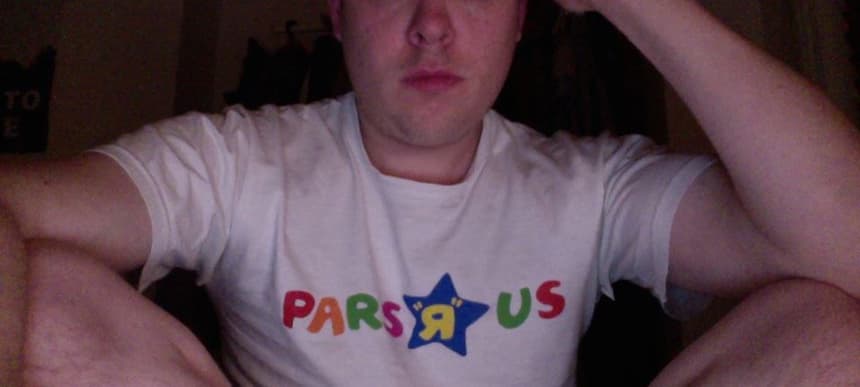 26.08.2015, Words by Aurora Mitchell
Hugo Frederick - Skin
Plastic World have been releasing some great dance music from up and coming producers all the way over in Australia – previous releases including ones from Tuff Sherm and Retiree, the latter of which have now gone on to release on Rhythm Section. Now their 7th release comes from Melbourne's Hugo Frederick in the form of his 'Skin' EP.
We have the second and also title track to be revealed from the EP, Skin, to share with you – a beauiful, swirling house cut with melancholic piano keys.
Here's a lovely Q&A with the man himself and the track to stream below.
Tell us a little more about yourself (especially stuff we/people don't know!)
I'm half French. Frederick is my middle name. I haven't yet played live. I've written probably a good couple of hundred tracks over the last 10 years. I'm incredibly easy to woo if you have a beer for me. My perfect night would be sitting in the lounge room with a box of coopers playing rocket league or watching ace ventura. I think I'm probably as close to gentrified white trash as you can get.
How would you best describe your sound?
Skin was about cheesy piano and loops. There's something timeless about that crisp bright funky piano. The EP has some basic house, some broken beats, some drone-y stuff. I wanted to see how far I could go with a single loop without it getting boring. I like the idea of a song evolving around a central riff, and you can definitely hear it with Skin. –
How was the making of the EP, did you experience any pitfalls or have any musical revelations?
I'm lazy to a fault. Skin has been completed for fucking ages, but to finish that last 10% took 90% of the time. I really only make music for myself and if other people enjoy it then that's just an added bonus, so when Vic and the guys at Plastic World approached me I was pretty chuffed. What I'm writing now however is completely different. Vocal samples, no discernible beat, a lot of vaporwave and classical influences.
How is the music scene in Aus/Melbourne at the moment and how do you fit in?
I honestly wouldn't know. I don't go to gigs or clubs very often. There were a few really fantastic nights and I've only heard great things about Animals Dancing but again I'm not really in the scene at all. If you want an answer regarding how I fit in I would say 'not at all'. I do know of a few guys who are very talented and hard working in Melbourne, and I talk to other artists in Sydney and around Australia so I can say it is a very friendly, sociable scene. It doesn't seem nepotistic or caustic in any way, which is how I would have imagined it.
Are there any musicians or DJs etc you really look up to? Or people you're feeling right now?
I always have a place for Serge Gainsbourg. I listen to a lot of and respect Jean Michel Jarre, Vangelis, Christian Fennesz, Autechre. I find OPN's music to be some of the most beautiful and challenging art made in the last 10 years. Move D, Theo Parrish, Drexciya. I'll listen to anything and everything but those are probably my favourite longtime artists.
Do you have any non-musicals inspirations?
Jean Giraud. My dad collected a lot of his stuff and I inherited it/have been adding to it for a while. He was either directly involved or helped inspire Alien, Bladerunner, the Fifth Element, as well as a lot of other stuff. It's incredibly beautiful and iconic.
Do you do anything beyond music?
I collect ties and make dumb youtube videos. The former you'll probably never see but the latter are publicly available in all of their reprehensible glory.