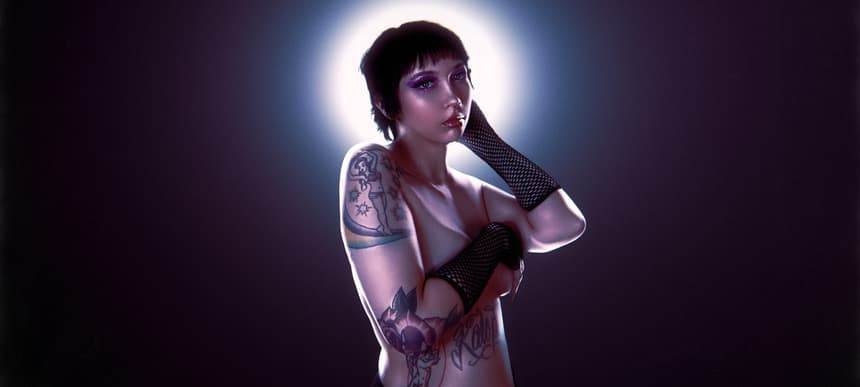 11.04.2022, Words by Billy Ward
Hyperpop princess AVA AKIRA shares euphoric new single 'Skin'
The London-via-Leeds songstress draws from the UK rave canon with an introspective slant
AVA AKIRA's new single 'Skin' is the first of the year from the enigmatic talent, returning to the fold after a soaring 2021 which oversaw the release of her collaborative 'phoneAVA' EP, with experimental pop mainstay phonewifey.
Intersecting the hyperpop and emo scenes, the London-via-Leeds songstress draws from the UK rave canon with an introspective and future-facing slant, mining the edges of UK dubstep, trance, happy hardcore and beyond to toast her dance-floor-ready anthems.
Ava's latest offering 'Skin' features production from previous collaborator phonewifey. The pair's shared love for club bangers saw them star together in last year's 'Recall' video, one of the tracks from their boundary-defying joint project.
Splicing euphoric jungle breaks with thumping bass, the new single gives off a nostalgic '90s rave feel whilst also exploring the excitement you get from being in a new relationship and the chemistry that flows between lovers. 
Stream 'Skin' below or listen with your preferred player here.
'Skin' by Ava Akira is out now on ANIMAVA via DMY.
Submit music for release via DMY Artists.
Read next: AVA AKIRA and ZAND's anti-party anthem 'PURGATORY'