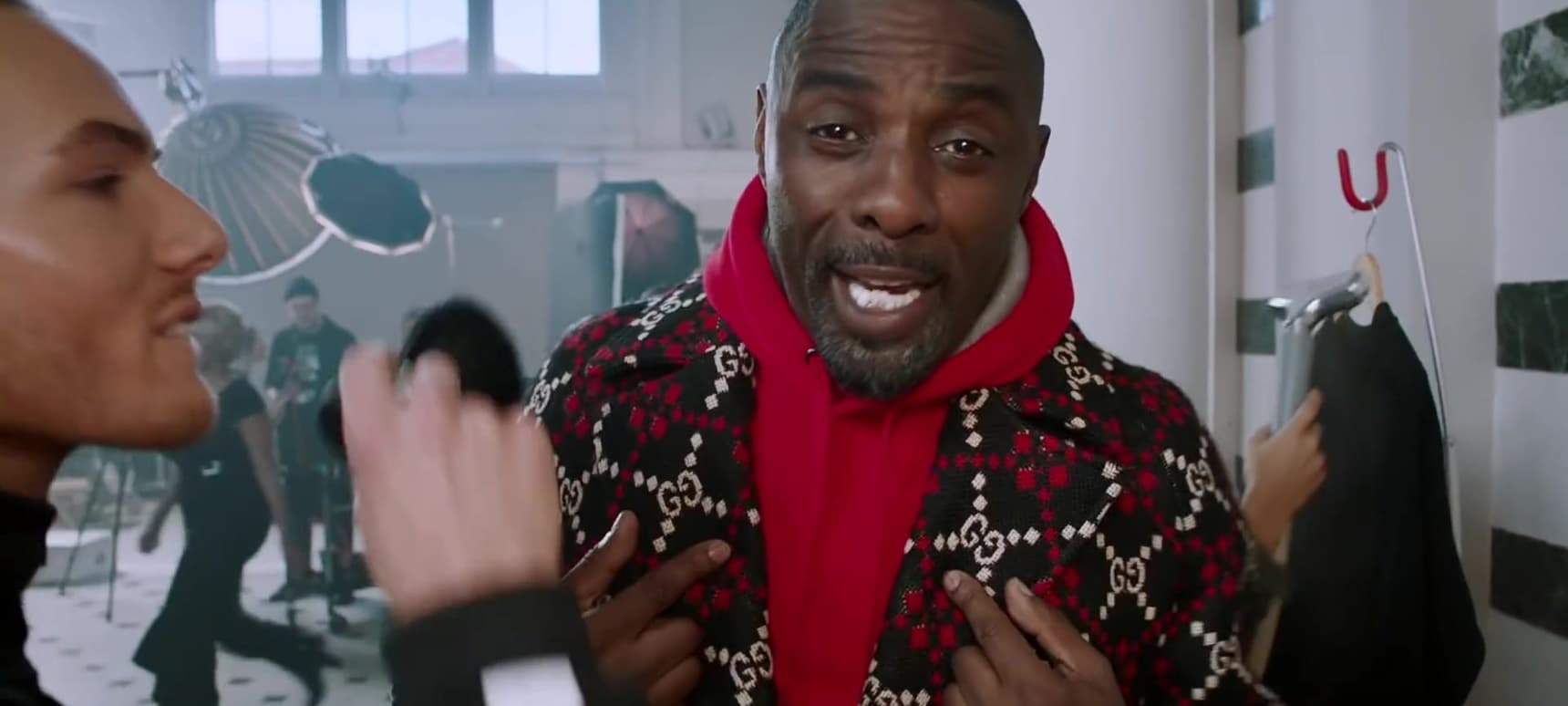 05.07.2019, Words by Billy Ward
'Idris Elba Presents: The YARDIE Mixtape' blends the best of Jamaica and the UK with a star-studded track list
The new release boasts an impressive tracklist, featuring the likes of Chip, D Double E, Toddla T, Cadenza...
Last year, multi-talented actor, DJ, producer and rapper Idris Elba made his directorial debut with YARDIE. Set in 1970s Kingston, Jamaica and 1980s Hackney, YARDIE is based on the 1992 book by Victor Headley and focuses on soundsystem culture within the two countries throughout the film.
Inspired by his creation, 'Idris Elba Presents: The YARDIE Mixtape' blends the spirit of Jamaica and the UK, drawing from genres such as grime, reggae, drum 'n' bass and dub, to make for an eclectic tracklist to get your summer popping.
Speaking about the new tape, Idris said: "Making a film as director allowed me, for the first time, to influence the music, in this case reggae. I had the best seat in the house, music and film. So this mixtape is the aftershock of YARDIE, a collection of tunes that extends my love affair with the film. It was a true collaboration and everyone on the tape could relate to YARDIE."
The release boasts impressive guest slots, featuring the likes of Chip, D Double E, Toddla T, Cadenza, and production from Idris himself on 'Stand By Me' featuring Kranium and Tanika. Each song in the collection samples dialogue and original score from the movie, allowing each artist to create their own interpretation from the soundtrack.
Musically, the cohesion of the mixtape is very strong, seamlessly transcending through intensity and genre from beginning to end. The first half consists of tracks with a heavy grime vibe attached to them; Toddla T and Chip collaborating with a dirty intensity on 'Yard', and D Double E and Footsie as the Newham Generals on 'King Fox'. The whole project lays heavy emphasis on the bass-boosted nature of the songs, with the latter half of the record diving into the heavier sounds of drum 'n' bass and dubstep, on songs such as 'Stannup' by Breakage and Mala's 'Choose The Right Path'.
The mixtape's natural progression mirrors what you might expect to hear played at a live set – unsurprisingly, given Idris' DJing past, in which he funded the start-up of his acting career under the alias 'Big Driis'; releasing two subsequent albums 'Mi Mandela' and 'Murdah Loves John' – making 'The YARDIE Mixtape' play as a collection of tunes to get the party started to.
Idris keeps proving he's full of surprises. Putting his passion for music to increased use recently with a verse on Wiley's chart-climbing hit, 'Boasty', this mixtape proves as the latest instalment in his impressive, multi-disciplined collection of work.
Stream the mixtape in full below: