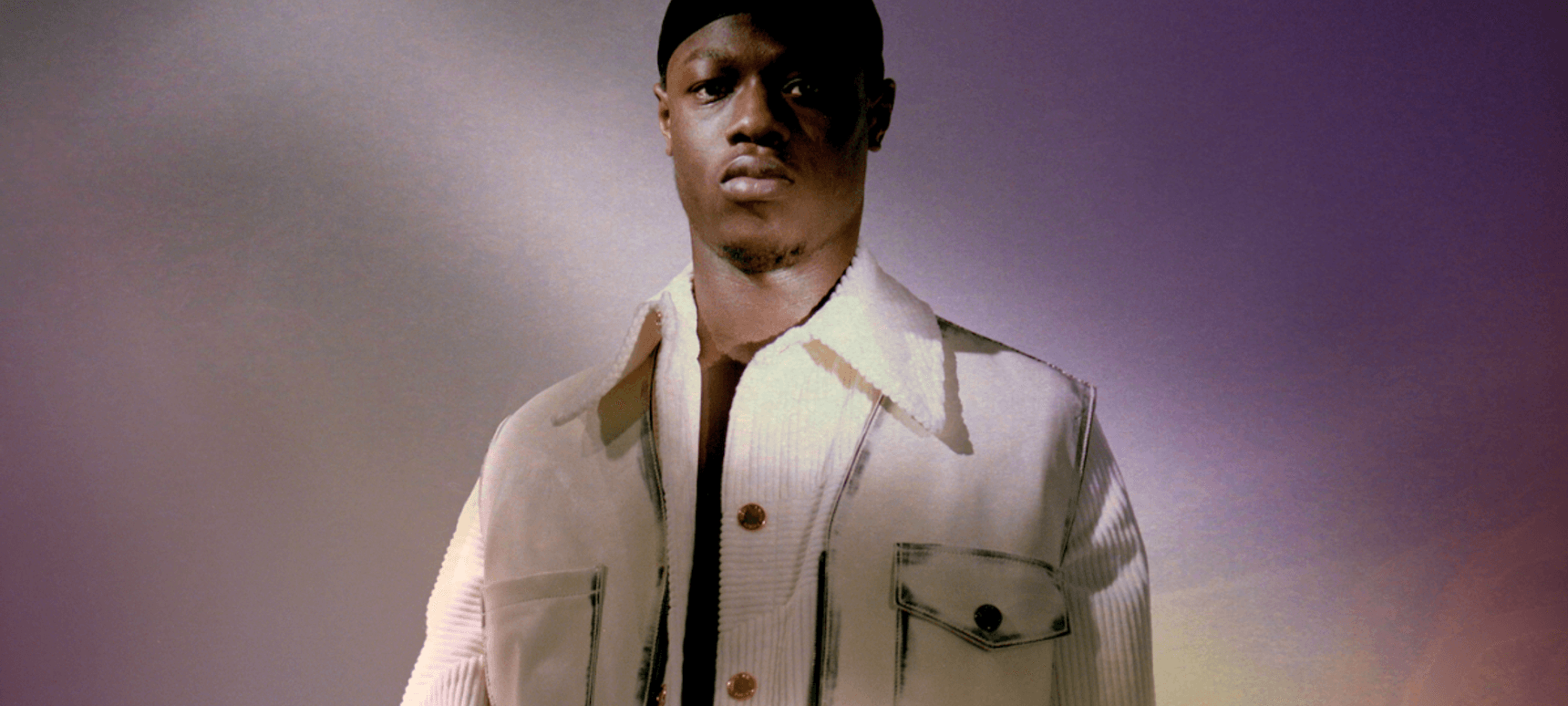 24.01.2020, Words by Billy Ward
J Hus marks new horizons with 'Big Conspiracy' album
The pared-back project puts greater emphasis on Hus's words than ever before...
For one of East London's biggest stars, J Hus's journey has not been the easiest of rides. After honing a sound that went onto ignite the UK rap scene with his Gold-selling 2017 album 'Common Sense', he then landed himself an eight-month prison sentence the following year for knife possession.
Fighting back against the negative press after his release, Hus re-established himself as one of the top rappers around by the middle of 2019, appearing on Skepta's 'Ignorance Is Bliss' album and Ed Sheeran's 'No. 6 Collaborations Project', with fans growing in hunger for a brand new project of his own.
Now finally here, the Black Butter-released 'Big Conspiracy' sees the Stratford artist take on a more introspective approach than his previous work, reflecting on his inner demons and the world around him in what makes up a matured and lyrically refined return to power.
"I was fresh from a war but it was internal," he states on the self-analytic 'Deeper Than Rap', showing Hus at his most candid and politically poignant.
Where 'Common Sense' defined Hus's unique sound, the new project looks to define him further as an artist and as a man. Flaunting an exuberant blend of dancehall, afrobeats, R&B, rap and even drill, 'Big Conspiracy' puts greater emphasis on the words than ever before, with production from long-time collaborators JAE5, Levi Lennox and iO ensuring that every track still has a unique energy of its own.
Newcomer iceè tgm provides vocals on the first two tracks of album, while Nigerian superstar Burna Boy assists Hus on the party heater 'Play Play'. Rising Jamaican talent Koffee also features on the setlist, bringing her usual swagger while holding the verses aloft on the effortlessly infectious 'Repeat'.
With a more toned down, subtle style of production, the UK rap darling seems in his element on this record where his deep-cutting lyricism can take centre stage. However the cheeky East Londoner that we've all grown accustomed to is by no means a thing of the past, coming to the foreground on tracks such as 'Cucumber' where his barely disguised innuendoes act as a reminder that this version of Hus is still out to have fun.
Having already earned the rapper his first top 5 UK hit in the run up to the album release as well as ranking at the top spot of our 50 Best Tracks of 2019 list, all-purpose banger 'Must Be' also holds its own on the LP.
'Big Conspiracy' is a bold step in Hus's career as he looks to make more meaningful and thought-provoking music. In usual style he seems to find the perfect balance of mood and intensity across his tracks; producing an eclectic and polished body of work that is assured to keep him firmly on top.
Listen to 'Big Conspiracy' now: