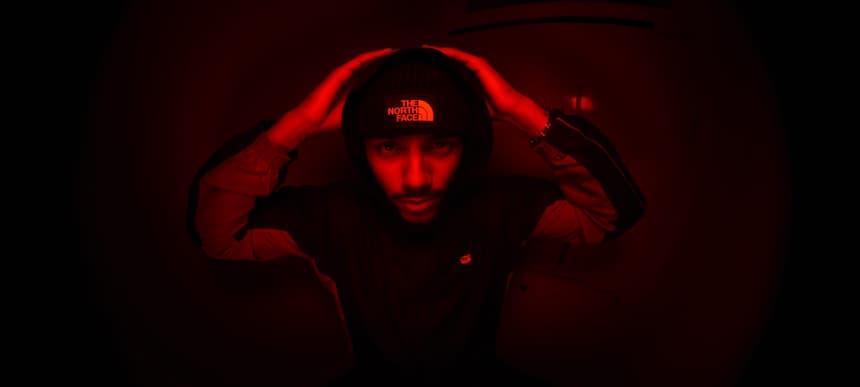 19.04.2022, Words by Billy Ward
Jaish teases his forthcoming EP with jazz-leaning UK rap cut 'Bloodline'
The Bournemouth-hailing rapper sets the scene for his forthcoming EP with the new single
Hailing from the sandy beaches of Bournemouth, 20-year-old rapper Jaish is an emerging force quickly making a name for himself within the London scene and beyond.
In anticipation of his new EP 'Declaration', Jaish sets the tone with 'Bloodline', a powerful track with a distinctly jazzy undertone to compliment his melodic pen game.  Recounting his journey from being a naive youth to the person he is today, the rising lyricist speaks of gratitude and growth and delivers his effortless, unfiltered flows with the sincerity of an artist who has been in the game for years.
Despite demonstrating a passion for music since he was knee high, the South West coast rapper has only recently developed the confidence and belief to open up his music to the world, taking a leap of faith which seems to be paying off so far. With an ever-growing discography dating back to 2020, Jaish's sound is yet to be nailed down; instead developing with his emotions, influences and everyday encounters, showing a new side to his artistry with each release.
For fans of Sainte, Vibbar, Loyle Carner and other UK rap talent, Jaish is one to keep on your radar as the summer months – and his upcoming 'Declaration' EP – approaches.
Watch the music video for 'Bloodline' below or stream the single with your preferred player here.
'Bloodline' by Jaish is out now via DMY. Submit music for release via DMY Artists.