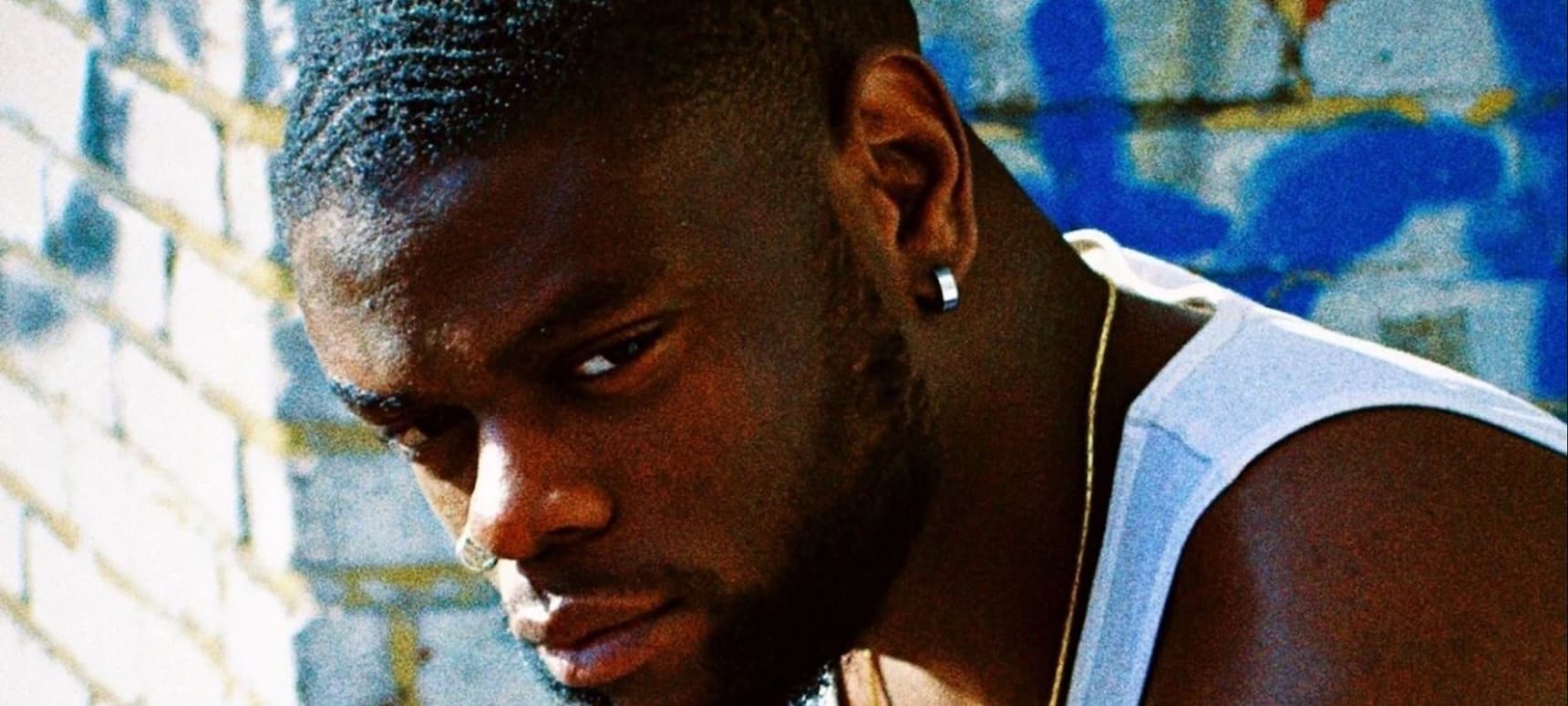 13.10.2022, Words by Billy Ward
John Alone teases his full-length project with intoxicating new single 'bad guy'
"The funnest, most toxic song I've ever made and I love it very much..."
Following the release of his wavy R&B single 'party in da endz' last month, John Alone marks his return with the brand new single 'bad guy' ahead of his upcoming full-length project 'No One Is Coming To Save You'. 
The track splices sultry R&B hooks with John's dynamic rap verses, appearing brazen and flippant towards relationships despite masking the protagonists true emotions and feelings of heartbreak.
Speaking about his latest offering, John reveals: "People kinda laugh when I play ['bad guy'] to them but it's really not a funny song at all, even though it sounds like one. 'bad guy' is the funnest, most toxic song I've ever made and I love it very much for that reason. It's exactly what happens when you get high at 2am and shout into your microphone.
"The entire song is a stream of consciousness deluge. It's written from the perspective of someone fresh from a break up who wants to have no-strings-attached sex with everyone in the world in order to avoid dealing with the things he's really sad about. I don't think sex should be as transactional as it feels like it's become. That's my one 'deep thought' of the day, I don't know anything about anything".
After dropping 'PACKSONME' and 'Omolola(Anita)' earlier in the year, John is picking up the pace yet again as his anticipated new project edges closer.
Stream 'bad guy' below or listen with your preferred player here.
'bad guy' by John Alone is out now on Lonely Sun via DMY.
Submit music for release via DMY Artists.
Read next: John Alone dissects the chase of wealth on new 'Scared Money Pt. 1' EP