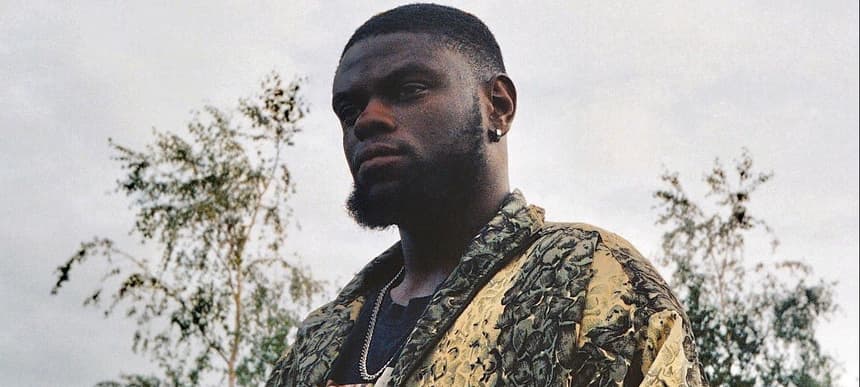 05.11.2021, Words by Billy Ward
John Alone's lo-fi serenade 'Show Up' is about "dating when financially or emotionally bankrupt"
The new single marks the announcement of the vocalist's forthcoming EP 'Scared Money Pt. 1'
Nigerian-born, London-based talent John Alone today shares a brand new single to go alongside the announcement of his forthcoming project 'Scared Money Pt. 1'.
Looking back through his discography so far, John's music has always been a personal pursuit of spirituality, independence, and self-preservation, which lends to the crafting of his latest output. 
2021 has proven to be a pace-setting year for the rising vocalist, who has released a number of singles in the run up to his recent 'African English' project, further establishing himself as one to watch after the two full-lengths ('Babel! and 'Spanish Blue') he dropped last year.
This time round, John's second EP in two months winds around themes of chasing money at the cost of happiness, cutting sharp and pensive bars over sweet flavours of alternative R&B. Detailing the toils of being out of pocket, both physically and mentally, his latest single 'Show Up' is a softly sung lo-fi crooner which keeps in line with the upcoming EP's monetary motif. 
On the track, John states: "'Show Up' is about dating when financially and emotionally bankrupt. It's a song about expectations without commitment and is one of the most villainous songs on the project, which is ironic because it sounds the cutest."
John's new EP 'Scared Money Pt. 1' is set for release November 26.
Stream 'Show Up' below or listen with your preferred player here.
'Show Up' by John Alone is out now on Lonely Sun via DMY.
Read next: John Alone grapples with the fame monster on new track, 'Ego'