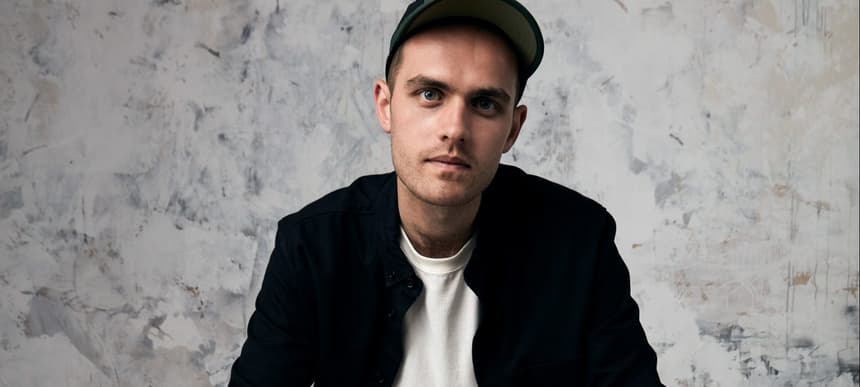 21.09.2021, Words by Maisie Goulsbra
Jordan Rakei's fourth studio album recounts his journey through therapy
'What We Call Life' is Rakei's most intimate body of work to date...
New Zealand-born, Australia-raised artist Jordan Rakei has announced a UK-European tour and released his brand new album 'What We Call Life', a delicate and introspective exploration into the self.
Using honest lyricism, instrumentation from a five-person team of core collaborators (Chris Hyson, Jim Macrae, Jonathan Harvey, Imraan Paleker, and Ernesto Marichales) and a long process of solo post-production in his London studio over lockdown, 'What We Call Life' is Rakei's most intimate body of work to date.
It recounts the lessons he's learnt about himself on his journey through therapy that began two years ago, when he started reading about the 'positive psychology' movement. As someone who already practiced meditation and mindfulness, this process was one that helped note behaviour patterns and anxieties that he had faced since he was a child.
Rakei says that lead track 'Family' is: "about my parents' divorce in my mid-teens but still having love for them no matter what." While 'Send My Love', on the other hand, is about the feeling of being settled in his adopted home, London – "It's a stand for my independence, like saying: I'm fine here, don't worry about me, send my love back home."
'Illusion' explores notions of determinism vs free will, while also reflecting on Rakei's own mixed race heritage and the privileges that he says his light skin has afforded him in western society: "The song is an argument about how much control I have over my mood, my attitude, or even my personality.
"I realised I would love to talk about the different lessons I learned from therapy in my music: about my early childhood, my relationship with my parents and siblings, becoming independent in London, being in a new marriage, and understanding how my marriage compares to the relationship my parents had," he adds. The album's title is a commentary on the more happy, confident, and assured person and artist that Jordan Rakei is today.
Tour dates and tickets for his tour can be found here.
Stream 'What We Call Life' below or listen with your preferred player here.
For more of the absolute best new music go to Dummy's Spotify and follow Next Hype: The Best New Music.