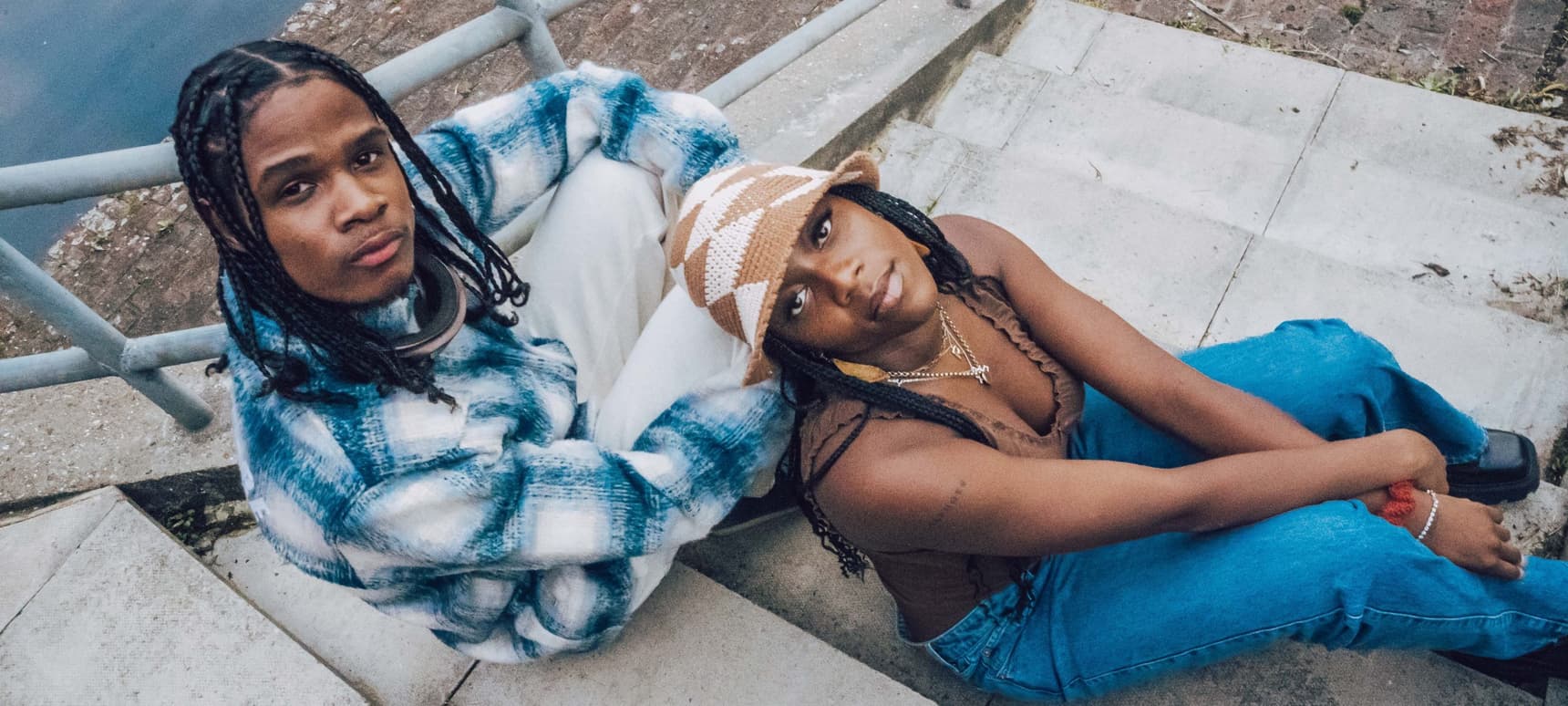 09.08.2021, Words by Maisie Goulsbra
Kam-BU announces new socially conscious EP
"It's a thank you for the risk they took and the culture they brought..."
Socially conscious UK rapper Kam-BU's new single featuring Rachel Chinouriri is the first part of his hotly anticipated EP 'Black on Black'. The new single is a vulnerable reflection on failed love, and is produced by Hynlu and Tom Henry.
The news comes with the announcement of a headline show at Bristol Exchange and The Social in London and EP artwork reveal, in which Kam-BU features as a representation of the JabJab reflecting Kam's intention of the project's creation as an ode to the Windrush generation. The scratches on Kam-BU's eyes are symbolic of empowerment and anonymity.
Speaking on the EP, he says; "It's a thank you for the risk they took and the culture they brought, which we proudly celebrate and continue to expand and evolve with."
Recently Kam-BU has mentored a young student at London's The Immediate Theatre for Idris and Sabrina Elba's 'Walk A Mile' collaboration with Louboutin, as well as partnering with Gucci x Farfetch on their sustainability Imagined Futures campaign.
The forthcoming album's ten tracks flit expertly between the sounds of trap, drill and grime with darkness and sincerity, and Kam-BU's vocal that truly lives up to the notion of 'spitting', announcing each line with wholehearted vigour. The EP will encompass names like Leon Vynehall, Pullen, Hylnu, Tom Henry and Knucks, setting the precedent for some huge future collaborations that will bridge the gap between Kam-BU's sound and other musical avenues.
Listen to 'Stuck' below or via your preferred streaming service here.
For more like this find Dummy on Spotify and follow UK Rap, Drill & Grime.