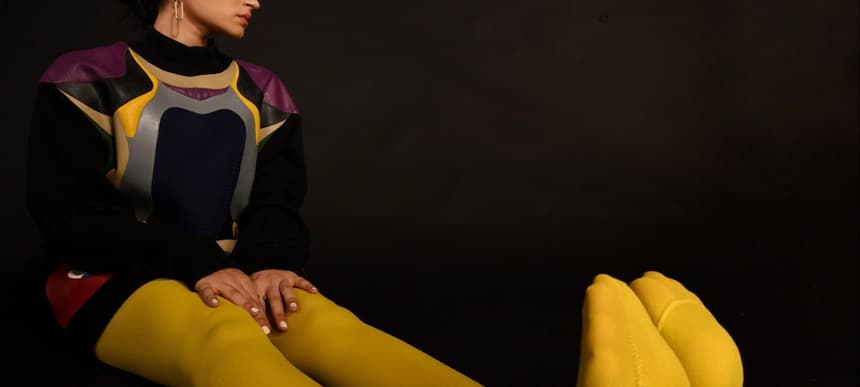 08.12.2021, Words by Maisie Goulsbra
KAVYA's EP 'Know Me Better' is inspired by the notion of dreaming
Based in New Delhi, singer and producer KAVYA just dropped her debut EP 'Know Me Better', showcasing her range of creative interests in fashion, art, music and acting. All of which have been integral in shaping the person she is today – an evolving artist self-producing and developing songs from initial ideas played on the guitar and recorded as voice notes.
After her third single release 'Quin' KAVYA put out an international collaboration with 1/3rd of Glitch Mob, edIT and was featured across platforms like BBC Asian Network, BBC Radio 6, Stamp The Wax, Worldwide FM, Foundation FM, Source Radio and Colorsxstudios among others.
The new EP is inspired by the notion of dreams, something that KAVYA believes to encompass goals, give your life purpose, direction and meaning. Shaping your life choices, they help to build toward the future, and give a sense of control and hope.
Lead track 'Affection' is a track constructed to hang and them drop into aquatic electronica, written in lockdown amidst the realisation that we all need affection in our lives and released as a single in the run up to the EP. 'Lay Your Head Down' was written to honour the concept of companionship, but focuses on the intimacy of friendship rather than romance. It's followed by 'MN', a soundtrack to encourage and initiate the chasing of dreams and turn them into a reality. Last track 'Cold' creates a sense of finality with a haunting vocal hook, glitchy production and a melody reminiscent of Bonobo.
[Update:] Premiered October 17 2022, watch the cinematic new music video for 'Cold' below.
'Know Me Better' is out now via DMY.
Listen on your preferred streaming service here.
For more of the absolute best new music go to Brand New: The Best New Artists.