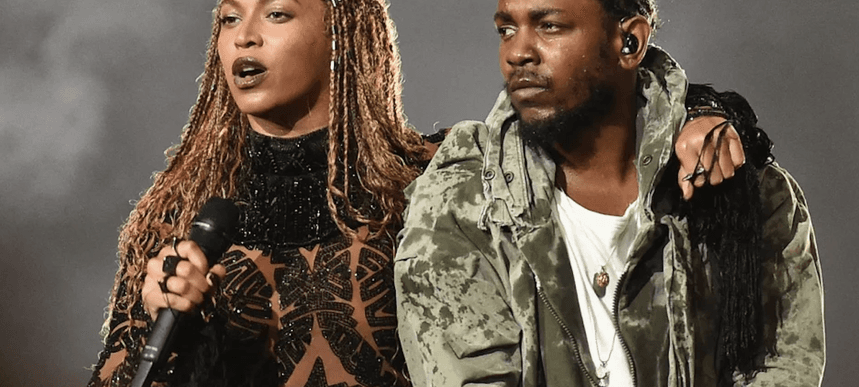 22.05.2023, Words by Billy Ward
Kendrick Lamar and Beyonce reunite on surprise remix of 'America Has a Problem'
The rapper uses his first verse in over a year to call out AI songwriting...
Beyonce and Kendrick Lamar have teamed up for the first time in seven years with a surprise new remix of Renaissance's 'America Has a Problem'.
The remix marks Lamar's first appearance since the release of 'Mr. Morale & The Big Steppers' in May 2022, and the rapper's first collaboration with Beyoncé since their Lemonade team-up for 'Freedom' in 2016. 
On the rapper's first new verse in over a year, Lamar covers a range of topics from horoscopes and Sudoku to the recent viral trend of AI songwriting: "Even AI gotta practice clonin' Kendrick," he boasts.
The single's cover art features the American flag made up in what appear to be red, white and blue bullets. 
Listen to the 'America Has a Problem' remix below: