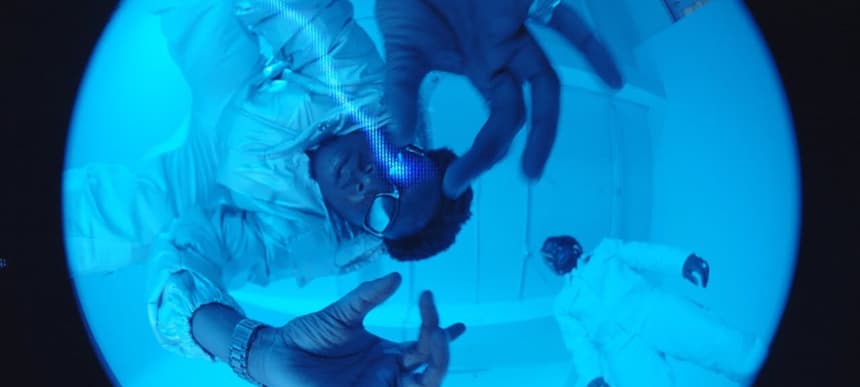 17.03.2021, Words by Felicity Martin
KNWGD links with INFAMOUSIZAK on 'Stone Cold'
Two rap up-and-comers connect on the electric new cut
Tottenham, North London's KNWGD (pronounced 'No Good') has teamed up with INFAMOUSIZAK on new rap burner, 'Stone Cold'.
The lyricist has been quickly gaining widespread praise for his ability to tell stories over future-facing production, and 'Stone Cold' does exactly what it says on the tin.
The track has been given an ice blue-tinted visual, directed by Terry Paul, after KNWGD "thought of Gotham City and that drove the energy [I] wanted the track to have – a dark feel of taking over. I see myself as coming to eclipse everything."
Watch the video below.