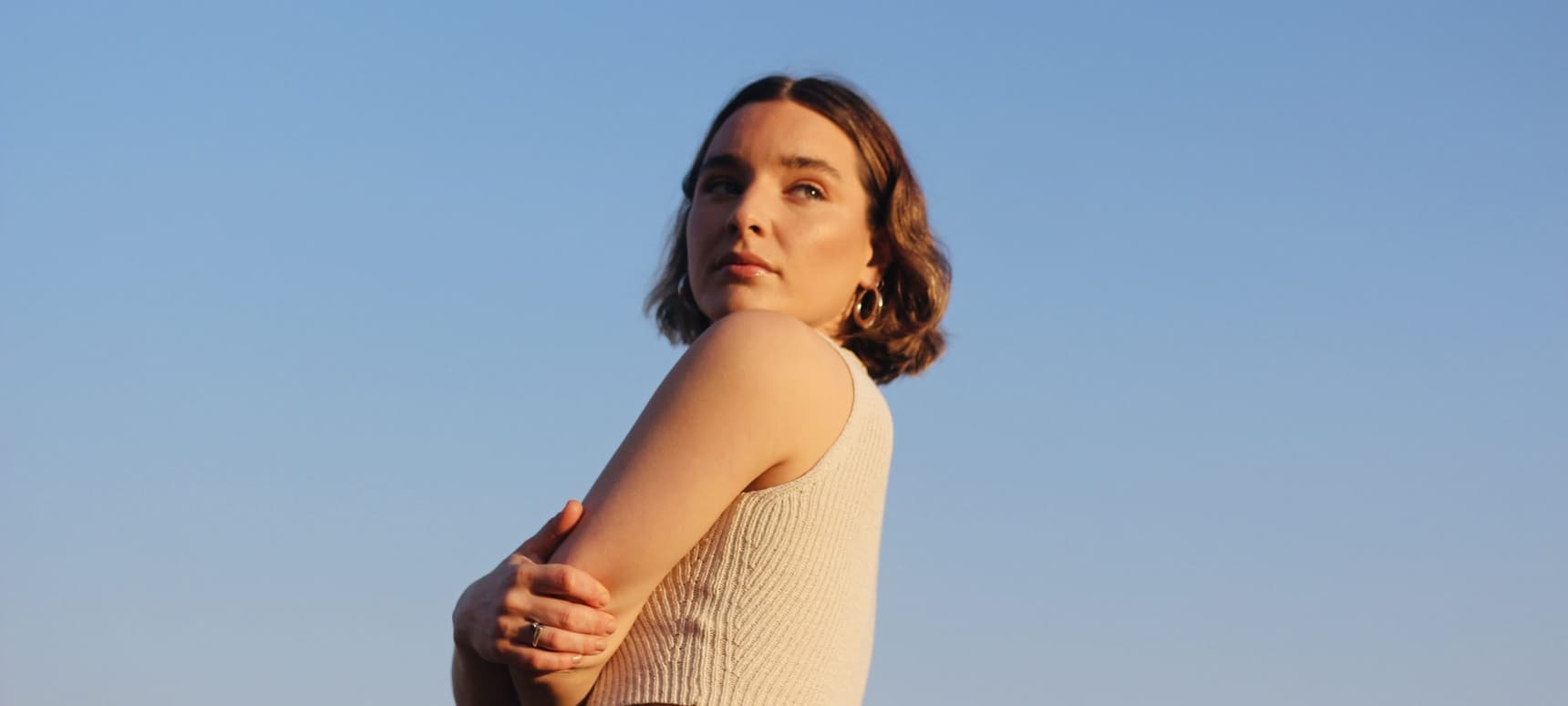 30.07.2021, Words by Maisie Goulsbra
Laura Roy enlists Lianne La Havas for 'Tides' EP
"The most vulnerable music I've written yet"
Canadian, London based artist, Laura Roy has contributed to a number of big name artist projects including Camila Cabello and more recently Doja Cat plus she's toured with Brit award winner Anne Marie. Her previous EP 'Forte' received recognition on BBC Radio 1xtra from DJ Jamz Supernova as one of her EP TOP 5 picks, and won an ECMA (East Coast Music Association) for 'Best R&B/Soul Recording'.
Her latest EP, 'Tides', takes her artistry to a whole new level and she worked with Geo Jordan and Lianne La Havas to bring a mix of folk and soul to her musical sphere. The first track, 'Water', conjures images of dust mites in the sunshine and the influence of Lianne La Havas is particularly evident in tracks like 'Don't Let me Down', where harmonies float and notes are held, then waiver at the end of phrases.
On top of the beautiful full-length songs and Laura's consistently strong vocal, the EP consists of two interludes that provide space and sophistication. 'Houston's Waves – Interlude' is a short piece built from minimal piano, a cello and wave sounds, demonstrating her musical craftsmanship just as much as her vocal ability.
Laura says the EP is the most vulnerable music she's written yet; "I feel like it's a strong, honest representation of who I am and where I'm at right now artistically. A testament to my home, Nova Scotia, Canada, nature, and just being on a constant journey of self-discovery."
'Not Afraid' takes with it the cello, opening out into an instrumental section with a groove. The second interlude is another area of the EP where the listener is inclined to sit back and close their eyes while Laura serenades you with a stripped-back acoustic piece. Her recent single, 'Sunrise' is a familiar finish to the EP with its feel-good chorus and uplifting vibes (make sure you check out the stunning video).
The EP launch is at LayLow on 3rd August, find out more here.
The EP is out now via DMY. Listen below or on your preferred streaming service here.
Watch the video for 'Sunrise' below.
For more of the best new music follow Dummy's R&B, Pop & Soul playlist on Spotify.