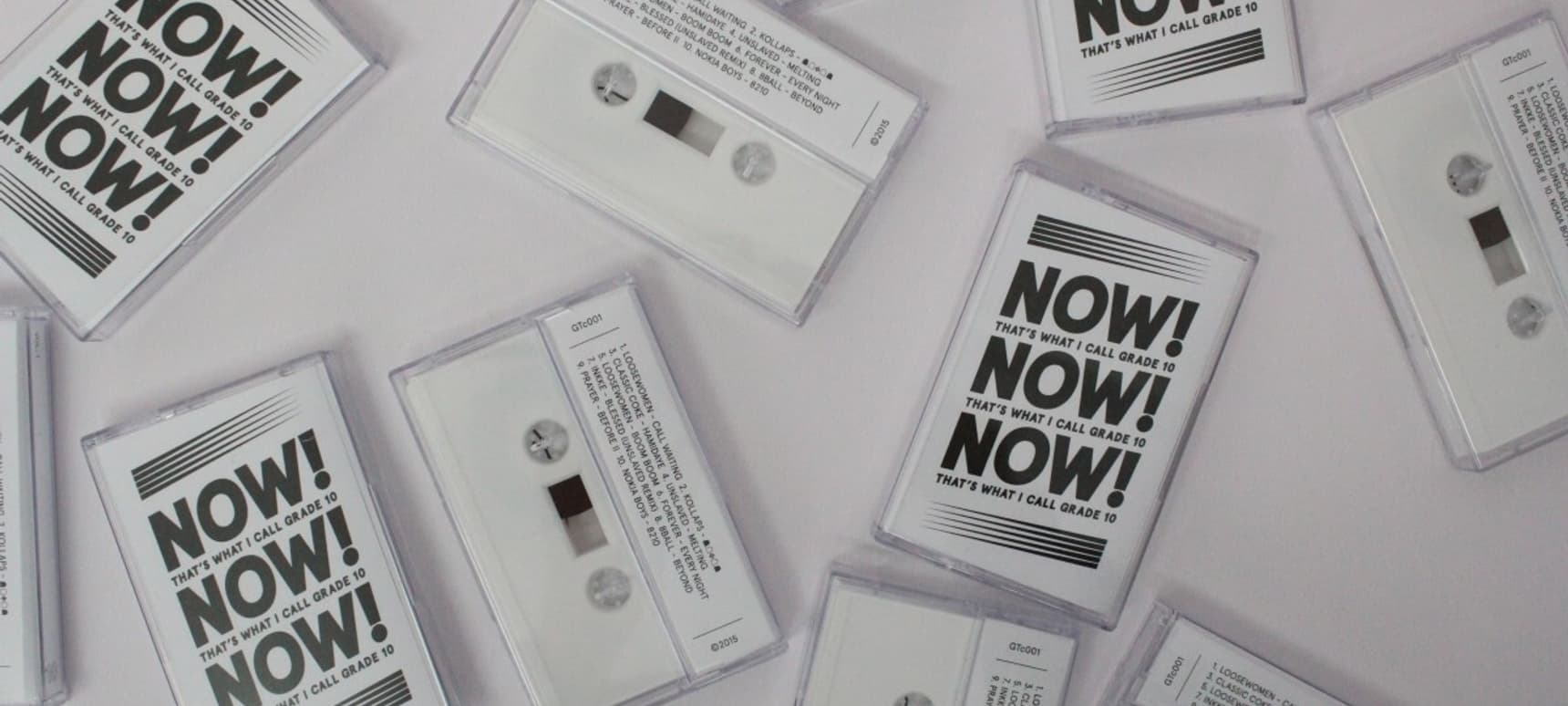 15.12.2015, Words by dummymag
Listen: 8Ball - Beyond
Today, eight deep (mainly) Leicester-based collective Grade10 International released 'Now! That's What I Call Grade 10' – a new compilation that serves as the octet's first cassette release. The new collection features an array of songs ranging from techno, grime, and house, with songs coming courtesy of Prayer, Nokia Boys, Loosewomen, Kollaps, Classic Coke, Unslaved, Forever, Inkke, and 8Ball.
A choice cut of the ten-track release is 8Ball's new song Beyond (premiering below) which arrives following our recent chat with Prayer on his favourite midnight hour tracks. A D&B-inspired cut, Beyond's hard-hitting breaks and groaning vocal sample makes an unusual hybrid that is more ambient than jungle. Perhaps this is one for Prayer et al. to play once they're passed the midnight hour?
Listen to 8Ball's Beyond below.
'Now! That's What I Call Grade 10' tracklist:
01. Loosewomen – Call Waiting
02. Kollaps – ☗☖❖☖☗
03. Classic Coke – Hamidaye
04. Unslaved – Melting
05. Loosewomen – Boom Boom
06. Forever – Every Night
07. Inkke – Blessed (Unslaved Remix)
08. 8Ball – Beyond
09. Prayer – Before II
10. Nokia Boys – 8210
'Now! That's What I Call Grade 10' is out now through Grade10 (buy).