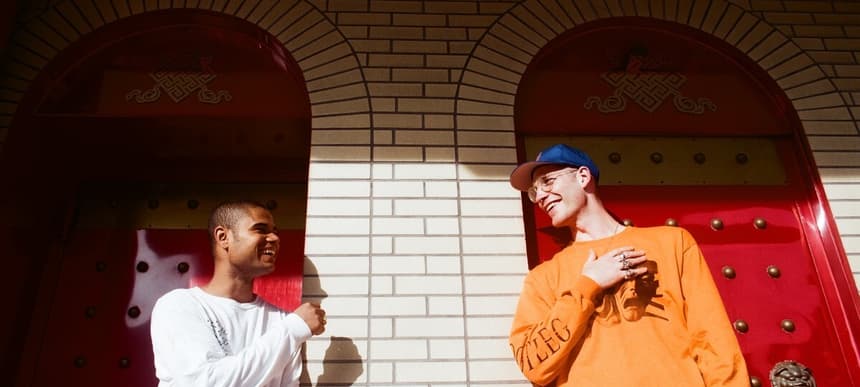 02.06.2016, Words by dummymag
Listen: AceMo & Fugitive - 'Gold & Silver'
It's like Valentine's Day has come early as AceMo & Fugitive unveil their new red-rose-adorned tape, 'Gold & Silver'.
A five-tracker of epic proportions, the regular collaborators styles blend together effortlessly, ranging from the late-night footwork inspired sounds of Cold Body, through to super-charged lullaby Hawrd (On The Low) and the throwback disco vibes of Get Up & Do Something. SHOOTEM'UP has been on our radar for a hot minute now, and we won't even go into the call of action to pop, lock, and drop it that's emanating from Ratchet & Clank.
In AceMo's own words:
"Fugitive and I have been making music together since 2013 and were truly excited to finally get this out to the people. If you've seen us play out throughout these past years, you may recognise some of these tracks. This is a preface to an album we're working on, 'Black & Blue', which will be released this summer on Bootleg Tapes."
Listen to 'Gold & Silver' below and try your best to keep it together.
'Gold & Silver' is out now on Bootleg Tapes (buy).