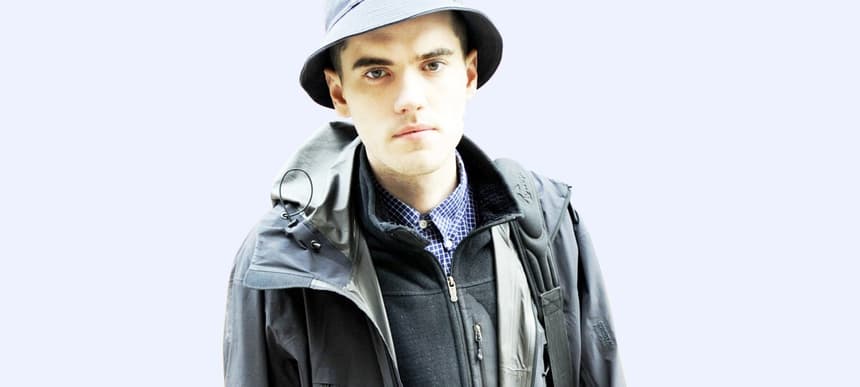 24.03.2016, Words by dummymag
Listen: DJ NJ Drone - Sharp
Based between Brooklyn and Mexico City, DJ NJ Drone is influenced by blunts wrapped in Italian glove leather and golden silk sheets, so it's no surprise that Robert DeBois' debut LP is a decadent slice of experimental electronic music deviance that chucks all traditional norms down the garbage chute.
Landing on Geng's Purple Tape Pedigree imprint, it's a six-tracker of epic proportions, often tipping over the 150bpm mark. Filled with darting drums and non-stop movement, 'Syn Stair' is described by PTP as a 'terrorscape' and 'chase dream'. Sorry to bite you Bey, but it's a beautiful nightmare on wax.
To whet your appetite ahead of tomorrow's impending release, PTP have shared LP track Sharp with us. A refracting cut – it pulls together the sounds of instrumental grime, weightless, and straight up out-there experimentalism for a mind-bending four minutes of twitching electronics. The cherry on the cake of an LP that's more than worth of a non-stop edge-to-edge listen. Plus, with inner artwork from A-game designer Amad Ilyas, 'Syn Stair' is to get nestled up in your collection this March.
'Syn Stair' is out March 25th on Purple Tape Pedigree (buy).