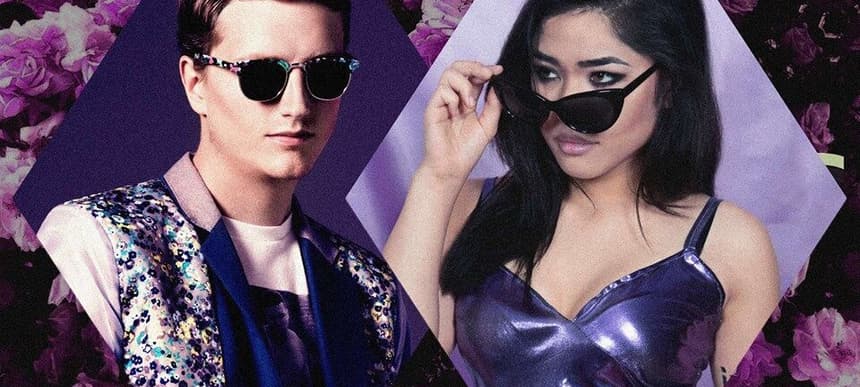 17.12.2015, Words by dummymag
Listen: Djemba & Maribelle - Shout
Djemba & Maribelle is Los Angeles-based producer Djemba Djemba (Sia, Justin Bieber, Madonna, and Major Lazer) and Australian singer-songwriter Maribelle – a project formed over the internet and born out of their mutual appreciation for '90s divas and John Hughes films.
Yesterday, the duo shared their debut track Shout – which is released on fellow fledgling label Crush Club. A jagged and jittery song with plenty of pop hooks it's accompanied with a retro-fixed video inspired by Saved By The Bell and directed by Frametouch. In a statement provided to Dummy via email, here's what Maribelle has to say about Shout:
"Things come together naturally when you share the same vision and passion for music with somebody. Shout is about being real with yourself and letting go of the things that are visibly ruining you. If you can't see it, the people who love you generally can. We wrote Shout because we felt that people could definitely relate to it on a personal level – whether it be about themselves or somebody they care about who is going through a hard time."
Djemba & Maribelle's 'Shout' is out now through Crush Club (buy).