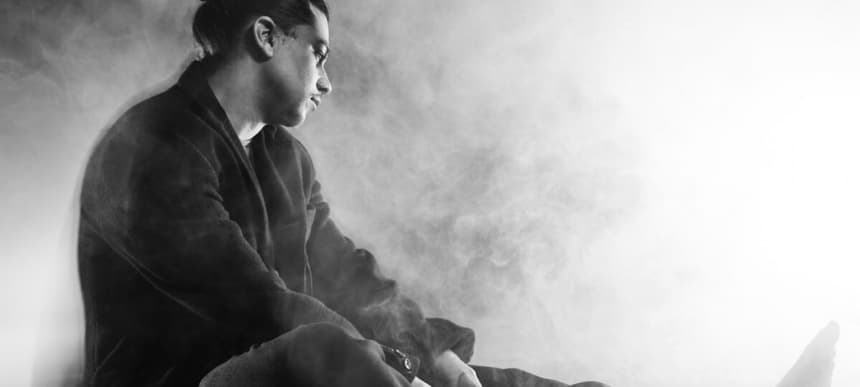 15.12.2015, Words by dummymag
Listen: Elliott Power - Sword Souls (Formation Remix)
Enigmatic is a word that has followed London-based producer Elliott Power since trickling his music online nearly two years ago. "I'm not deliberately elusive or trying to be this secretive character. I've tried to find a happy medium between being an artist and having a private life and those lines often get blurred," he told Hunger last year in what seemed to be the final word on the matter. But then Power disappeared again, reemerging with the "cinematic excursion" Murmur in early September.
Last week, Power announced the details of his debut album 'Once Smitten', as well as sharing the lead single Sword Souls – a track that according to the man himself, "uses the metaphor of a samurai seeking peace by avenging his master's death as a meditation on his own goals and unquenchable drive to succeed." With his spirit now laid bare, fellow Londoners Formation has remixed the single (premiering below) and smeared their signature sound (COWBELLS!) over Power's brooding track. The synths are lacerating and oppressive but towards the climax, bright, futuristic notes create a bright hole to look into. Matt and Will Ritson capture the mood of the original flawlessly, adding a boiling temperature while reducing the heat of Power's vocals into a strong simmer.
Listen to Formation's remix of Elliott Power's Sword Souls below.
Elliott Power releases his debut album 'Once Smitten' on February 26th through Marathon Artists/Mo'Wax (pre-order). Elliott Power will play a special Dummy Presents show at Ace Hotel London on January 21st (more info to follow).