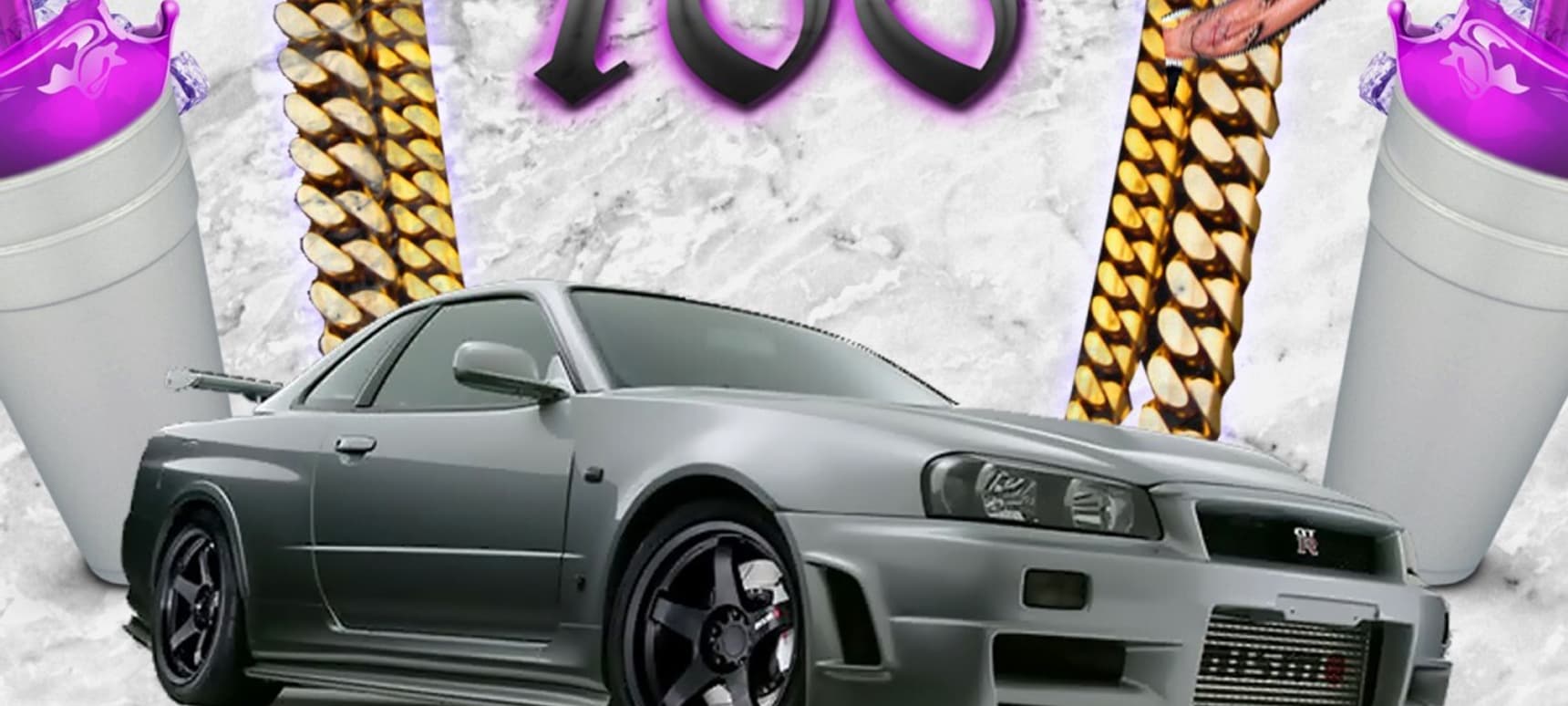 18.05.2016, Words by dummymag
Listen: Harmful Logic, Scalade & Nights - 100
URL bandits Harmful Logic, Nights, and Scalade are a formidable trio of producers who recently joined forces to set the world ablaze with their sultry new track, 100.
100 is duly inspired by the video games they played both now and whilst growing up along with anime and manga, movie soundtracks, and what they hear out in clubs. It's this eclectic mix that resonates deep within all of them, and can certainly be heard throughout 100 and the rest of their productions.
The trio were recently featured on Scalade's 'Sad Machine Trax Vol.1 EP'. Released on April 15th via Hear Other Sounds, you can take a listen here. As the guys continue to produce and grow collectively, expect a steady stream of productions from their IRL production laboratories.
Stream 100 exclusively below, download it here, and read an interview with the tight-knit squad after the jump.
For reference:
Nights – Lukasz
Harmful Logic – Steven
Scalade – Ali
How did the track come together, considering all three of you little quite far apart – especially Steven?
Nights: "Steven was one of the first people I seriously started talking to when I started writing tunes a few years ago. We've been sharing tracks and talking ever since I pretty much started. I met Scalade around 2013 in Oxford, and we've been mates ever since. We all collaborate online, and 100 is a result of that. We send stems/samples back and forth, as you'd expect.
I do have some bits with Ali we made in person,.We seem have good chemistry in the wave cave, and I'd love to get Steven down here."
Harmful Logic: "I became friends with Lukasz when I started first making music. I'd say it was about 2011 or 2012, and we stayed in contact over the years. He then introduced me to Scalade on Facebook, and we all chatted about working together. We are always sending stems back and forth to each other and eventually finished some tracks. 100 is one of them."
Scalade: "We just decided we were going to make some trax together. I think the three of us are all using different DAWs, so it's a bit convoluted, but then there's no time pressure either."
"Everyone and their nan is refixing Zelda." – Scalade
Are there any inspirations on the track?
Nights: "We all play loads of video games and watch lots of movies. I used to watch anime movies weekly a few years back, but I think Steven is way more into it than the rest of us. This is gonna sound corny, but for me the inspiration is the stuff I hear out in clubs, on the radio, in video games, and in movies. A good OST will resonate with you for time to come. I try to keep my tastes as eclectic as possible, as I have a short attention span regarding tracks."
Harmful Logic: "I find it hard to pinpoint an exact inspiration for the track, I personally try and listen to as much different types of music and try and get inspired that way. And as Lukasz was saying, I think video games play are a massive inspiration to us all. For me, anime is massive inspiration."
Scalade: "Nights made a cool acid lead and then we turnt it up to 11."
You have all mentioned that you played video games from an early age, but do you think this has shaped the music you produce?
Nights: "Outside of directly sampling soundtracks, if I wanna get ideas for a melody or something I could put on a soundtrack. Video game music is often influenced by dance music, but written from an outsiders perspective, so you end up having techno tracks at like 160bpm that sound fucking brilliant."
Harmful Logic: "I think the 'Streets of Rage OST' on the Sega MegaDrive got me into electronic music at an early age, so it they definitely shaped my musical interests."
Scalade: "Yeah, like most of the producers our age and especially within the "scene" of grime/edgy stuff. Video game OSTs and SFX are a major influence, or just straight up adapted/used. Everyone and their nan is refixing Zelda, Chrono Trigger, and Final Fantasy riffs then putting Dragonball Z one-shots in their tunes. For that reason though, it always resonates with the "audience". Games are fun and we're all making tunes for fun, so it goes hand in hand."
The three of you have just featured on a release by Hear Other Sounds, how did that come about?
Nights: "Ali mentioned it was gonna happen about a year ago and asked if we wanted to do some remixes. I initially struggled with mine last year. I got really lazy during 2015 because I got a new laptop and subsequently a new PC, which led to me catching up on about four years of video games."
"I got really lazy during 2015 because I got a new laptop and subsequently a new PC, which led to me catching up on about four years of video games." – Nights
Harmful Logic: "Ali asked me in a message if I would be interested in doing a remix for it and I was delighted to be apart of the release."
Scalade: "Around the same time we worked on some collaborations, I asked the guys if they wanted stems for the featured tunes on SMTv1, and they did a banging job."
What other labels and artists are you guys feeling at the moment?
Nights: "(In no order) WWWINGS, Beneath, Kelela, Gundam, Lotic, Rabit, FKA twigs, Rocks FOE, Kuedo, and Arca. Anyone with a unique sound is a winner in my ears."
Harmful Logic: "In terms of artists, lately I'm listening to a lot of WWWINGS, Clu, hnrk, LTHL, Shriekin, and Uli K. In terms of labels ,I think SYMBOLS and Terrorhythm are putting out great releases."
Scalade: "I agree with all of the above. My friends make the best music. Silk Road Assassins (Tom E Vercetti, Chemist & Lovedr0id), Nights and Harmful Logic (squad), Batu, s/o Strict Face, BK Beats, Deadcrow, Jurango, LTHL, squad goals 100. I would mention a lot of names but I'm not good at the shoutout thing, so that will do."
One more, you've guys have had some solid releases between you – but what else can people expect from you in the near future?
Nights: "We're writing tunes together regularly. It might come to a release, it might not. For a start I'm really relaxed about music and try not to take it super seriously, but I would love to see a collaborative record come from our work.
Individually I've got nothing planned yet. Possibly a white label release this year. I've got a collab record with Aerotonin that should be out on 12" by the end of 2016. I'm hoping to get Ali in for a b2b for my radar show. I've just had an amazing guest mix from Steven for my first show. It blew me away hearing it."
Harmful Logic: "I think you can expect a lot more collabs from us anyways. We are always working on things and I absolutely love working on tracks with Lukasz and Ali, so I'm exited to get more things done with them. From me personally I started work on a new EP but I have no idea when I'll eventually finish that. In the mean time, I'll just keep working away and putting out tracks."
Scalade: "It takes me a really long time to do anything. 'Sad Machine Trax Vol. 1' took about a year and a half. There's some collaborations ongoing and I have a remix out at the end of May for District Sound. There will probably be a Vol. 2 taking shape as and when."
100 is available as a free download here.