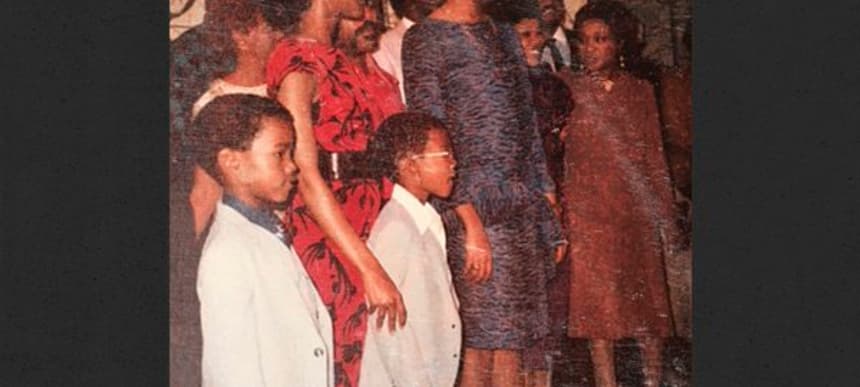 18.01.2016, Words by dummymag
Listen: Kanye West - No More Parties In LA (feat. Kendrick Lamar)
Kanye West has dropped his new single No More Parties in LA after announcing its imminence on Twitter this morning.
First previewed as a snippet when he released Real Friends over a week ago, No More Parties in LA is the rapper's first collaboration with Kendrick Lamar and produced by Madlib (Kanye produced the intro). The song samples Junie Morrison's Suzie Thundertussy from the 'Suzie Super Groupie' album released in 1976. and will feature on Kanye West's seventh album 'SWISH', confirmed for release on February 11th.
Arriving a little later than anticipated, No More Parties in LA was supposed to be last week's installment of Kanye West's G.O.O.D. Fridays series though it wasn't finished in time because Kanye had to fly to Italy for a Yeezy Season 3 fitting. Kim Kardashian West said on Twitter over the weekend that producer Noah Goldstein accompanied Yeezy on his trip to Europe to help finish the song and that Kanye "wrote 90 bars on the plane there!!!" She added: "This is the 1st song ever with Kanye & Kendrick Lamar! He just landed & headed straight to the studio to finish it!!!"
Some history about No More Parties In LA: The song's conception originates back to around 2009-2010 when Kanye West was writing his fifth album 'My Beautiful Dark Twisted Fantasy.' Kanye discussed working with Madlib as part of the Stones Throw Records documentary Our Vinyl Weighs A Ton released in 2014:
"I could paint the scene of how I felt sitting there with Madlib, working on these tracks, and just hearing the textures. It was like, "something something/over the crib you left your Ray-Bans/My sheets still orange from your spray tan/ No more parties in LA/no more parties in LA"—some shit. Matter of fact, now that you [the interviewer] brought this up, we might have to get some more Madlib beats for the next projects."
Listen to No More Parties in LA and watch the bonus footage from Our Vinyl Weighs A Ton courtesy of Complex above.
Update (01/18): As Noisey points out, around the 05:30 mark of No More Parties In LA, a sample of Larry Graham's Stand Up and Shout About Love can be heard before Kanye finishes his verse. Why is that relevant? Larry Graham is the uncle of Drake.
[See You In My Nightmares voice] "THAT YOU KNOW".