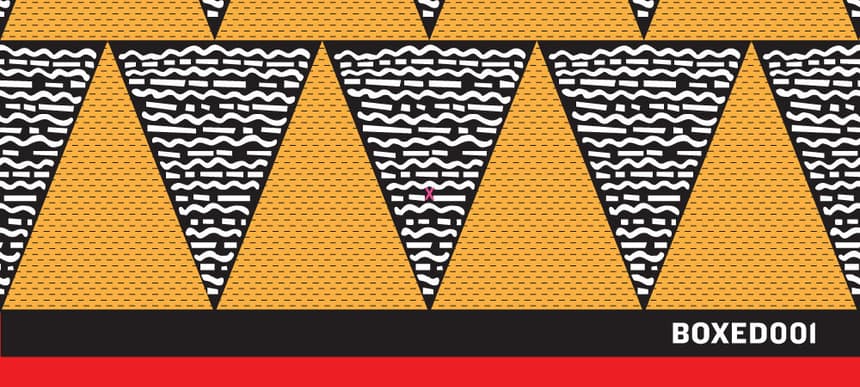 09.12.2015, Words by dummymag
Listen: Lloyd SB - X Out
Since its first night in March 2013, Boxed has helped to cultivate a generation of instrumental grime. Inspired by the multitude of raw talent coming through in 2012 paired with the lack of relevant club spaces to play it in, a the joint project was formed between Slackk, Mr. Mitch, Oil Gang and Logos. It wasn't long before Boxed became one of the most sought after clubnights in London, hosting rooms at Fabric, Plastic People, The Troxy and Birthdays.
Some of electronic music's most crucial producers – Mumdance, Finn, Murlo, JT the Goon, Yamaneko and many more – have found a home in Boxed, with the night's residents being early adopters of their music. People make reference to "the Boxed sound", but its key to success is the sheer range of innovative sounds found at the club night, ranging from peak-time anthems from Trends and Spooky all the way through to the zen mediative experiments by the likes of Sharp Veins.
Debuting the first 12" on the newly formed Boxed label, the crew showcase the breadth of styles that their clubnight represents. Trends' monstrous Old Skool 2 refix seems miles away from Spokes' Tragedy In The Jasmine Garden whilst Slackk and Dullah Beatz' contemplative joint effort Forest Walk is the polar opposite of Lloyd SB's stripped back banger X Out. Streaming exclusively below, Lloyd SB's addition to the release is a no-holds barred assault on the senses that spans several genre influences, making it a certified club pleaser.
All road-tested at Boxed, the tracks flow perfectly together despite their differences – making the debut release from Boxed an exciting end to 2015.
'Boxed 001' EP is out December 18th on Boxed (pre-order).