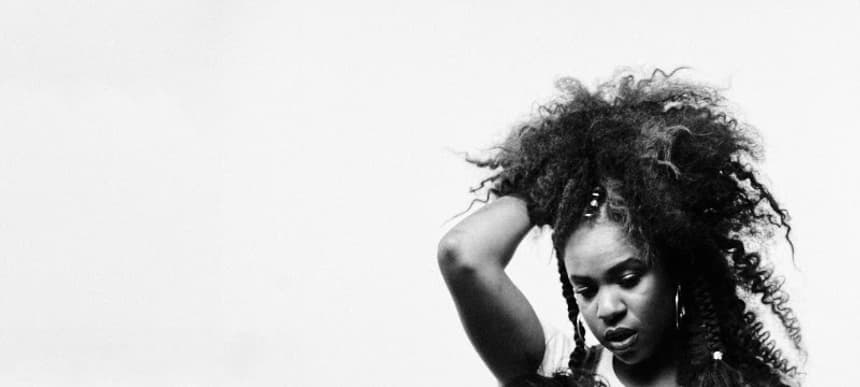 29.07.2016, Words by dummymag
Listen: NAO - 'For All We Know'
It's been a whirlwind 12 months for emerging London based singer NAO. First introduced to vocals and harmony by her gospel music obsessed mother, she developed an early love for soul icons like Donny Hathaway and contemporaries such as Erykah Badu. Raised in East London, she witnessed the first wave of grime as it happened, which combined with her love for soul and funk helped to form what she now calls her unique sound of "wonky funk."
Actively pursuing a career in music, NAO enrolled in London's Guildhall School of Music and Drama which led to her working as a backing vocalist, before stepping out into the limelight as a solo artist. First making waves alongside A.K Paul in 2014, she released their collaborative break out single So Good, which snapped up the #1 spot on Hype Machine and was streamed over 100k times within the first 48 hours of release. Now sitting at 2.7 million plays on SoundCloud, NAO's talent really does speak for itself.
We then welcomed NAO onto our label, Dummy Records, by releasing the vinyl pressing of her debut EP 'So Good', which features further work from the likes of Loxe and Abhi Dijon. This was followed up by 'February 15' the following year, with deliciously upbeat tracks like Inhale Exhale seeing NAO's popularity bloom even further.
Now, after placing third in BBC Sound of 2016, garnering support across the board from The Fader to Rolling Stone, and undeniably epic summer festival appearances ranging from Field Day to Glastonbury – NAO today released her debut album, 'For All We Know'. A milestone moment for the singer, the colossal 18-tracker plays host to much loved hits such as Bad Blood, Girlfriend, and Fool To Love, as well as a follow up to her original A.K Paul collaboration with future hit Trophy.
Preceded by an intimate launch party at Kamio last night, where NAO performed the album's highlights to a mesmerised crowd, 'For All We Know' is finally available to buy now on the singer's very own Little Tokyo Recordings imprint. Out in time for the weekend, whether you're lovesick and hooked to the haunting undertones of In The Morning or warming up to party with Bad Blood, we guarantee this is a multiple edge-to-edge listen that'll you come back to time after time.
'For All We Know' is out now on Little Tokyo Recordings.
​Apple/​iTunes: http://smarturl.it/fawkit
Spotify: http://smarturl.it/fawksp
Vinyl: http://smarturl.it/NAOstore