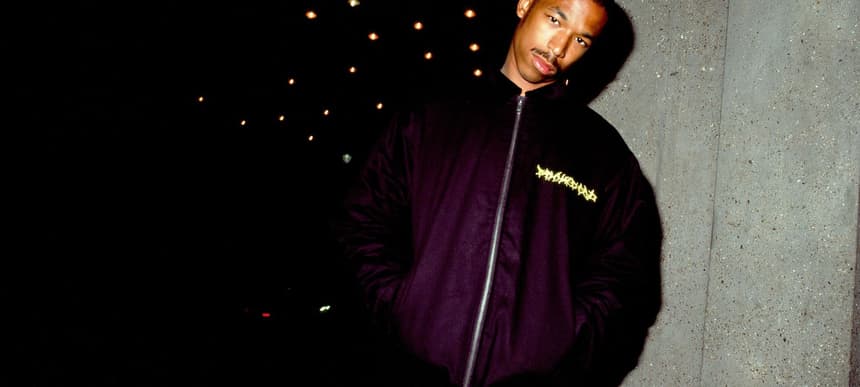 07.11.2022, Words by Billy Ward
Louis Culture teases his debut EP with rare melodic offering 'Grime'
"It's Kaytranada meets Jungle..."
Rising South London sensation Louis Culture returns with a brand new offering from his upcoming debut EP 'When Life Presents Obstacle', out November 25.
Entitled 'Grime', the rapper's latest offering is an upbeat and bass-heavy offering which sees the 24-year-old adapt his unique sound with elements of electronic funk and house.
Breaking out with sung vocals for the first time, Louis pairs the Karma Kid-produced beat with a stylish and instantly catchy flow, switching between melodies and icy verses with ease. After warming fans up for the release of his debut project with double a-sides 'Twiss / Can't Deny' and '7AM' featuring BAWO, 'Grime' doubles down on his unique sound while simultaneously carving out something new for himself entirely.
"On one hand when I hear the beat I hear Dilla and Kanye, then on the other hand it's Kaytranada meets Jungle," comments Louis Culture. "Karma Kid and I made this around 2 years ago but for a long time it was just the chorus. I feel like I only just found the right words to say this year. Feel like it took some more living."
Directed by Jay Russell, the retro visual for the single see Louis and his friends take to a karaoke session in a sweaty bar. As the night draws on the drinks flow more and more, the video concludes with a bus ride allowing the artist to reflect on what happened.
Louis Culture is playing a sold-out headline show at Peckham Audio on November 30.
Watch the music video for 'Grime' below or stream the single here.
Read next: Jim Legxacy reps Lewisham in visual for icy new single 'dj'