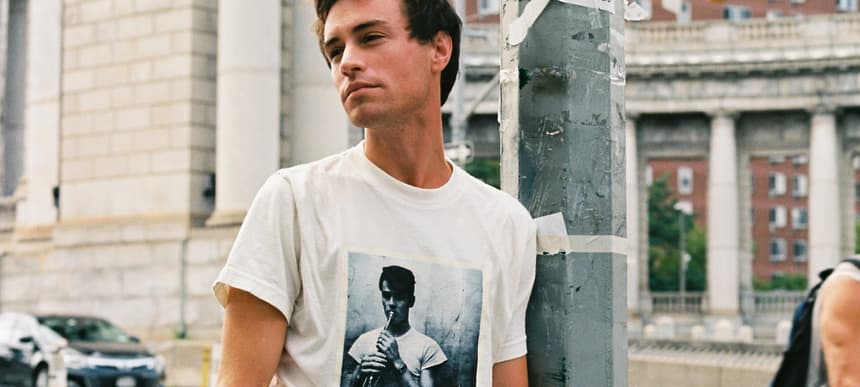 21.01.2019, Words by Felicity Martin
Max Jury shares groove-laden 'Sweet Lie', announces album 'Modern World'
The Des Moines native has a second album coming....
Iowa native Max Jury has dropped 'Sweet Lie', a slice of warm, modern soul with a deep groove running throughout.
Together with the track he's shared news of second album 'Modern World', which arrives in May via Marathon Artists, the follow-up to 2016's acclaimed self-titled debut.
The new album has found him working with Robin Hannibal (Kendrick Lamar, The Internet, Anderson .Paak) for a more danceable feel, the outcome of his experiences performing tracks from the first record.
Of the new track, Jury says: "Robin does this sophisti-pop, neo-soul thing that I was really interested in combining with what I had to bring to the table, 'Sweet Lie' was the starting point of our relationship. It started out as a Chet Baker-style thing on a Fender Rhodes keyboard, but Robin said he'd like to try and pick up the tempo and turn it into something a little groovier.
"I've spent my whole life sitting at the piano and playing sad songs. When you're in your bedroom writing your first record, the songs just come out. You don't think about being on stage and playing them live. Now that I'm playing shows and doing all these festivals, I wanted to have something that everyone can dance to."
Jury recorded the second LP at the The Ship studio in LA's Eagle Rock, aided by guitarist Joel Van Dijk, drummer Bill Campbell, bassist Thomas Drayton (the son of Motown legend Clay Drayton), and the musical director for Childish Gambino.
Watch it now.
Max Jury has also announced a string of European dates:
29th May – La Maroquinerie, Paris
4th June – The Lexington, London
5th June – Paradiso, Amsterdam
13th June – Obaren, Stockholm
15th June – Privatclub, Berlin
Marathon Artists release 'Modern World' on May 31st 2019 – pre-order it here.