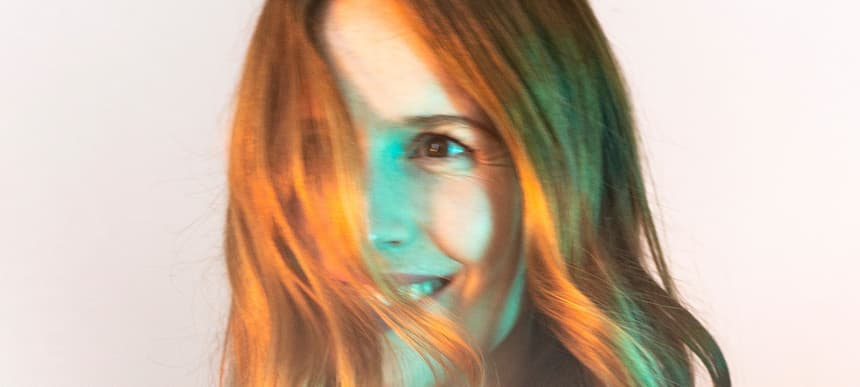 30.07.2021, Words by Billy Ward
Metronomy's Anna Prior shares debut solo single 'Thank You For Nothing'
The track is the debut release on her own freshly-minted record label, Beat Palace...
Whether it's drumming for world-renowned electronic group Metronomy, performing on stage with Blood Orange, or spinning tracks on her monthly radio show, Beats Palace, Anna Prior has been big making moves in the music scene for the last twenty years.
Following a recent string of well-received remixes, as well as responding to her growing fan base, Anna felt it was time to finally release some music of her own and today shares her debut solo single, 'Thank You For Nothing'. Aside from paving the way for the DJ and artist's solo career, the track is the debut release on her own freshly-minted record label, Beat Palace.
Speaking about the track, Anna says: "The initial demo of this song was called "Housey_4" – as I had absolutely 100% intended to write some house music…! But during lockdown, Joe Mount from Metronomy set me a task to create a cover of a Buena Vista Social Club song for an episode of Metronomy TV.
"I was addicted to reggaeton beats at the time and just wanted to make the most reggaeton drum loops I could. The drum intro to 'Thank You For Nothing' is one of those reggaeton experiments," she adds.
After returning from a month-long North American tour to a locked down Europe, Anna seized the opportunity of having an abundance of alone time to realise her solo musical ambitions.
"After months of being trapped inside my apartment, I wanted to write music that was as summery as it was uplifting," continues Anna. "I needed an escape and with the world engulfed in panic and uncertainty I created a summer holiday in my head, sat on a beach with a litre of sangria!"
Directed and edited by Lydie Barbara, the accompanying visual sees Anna encapsulated by the feel-good vibe of the track as she enjoys a summer getaway.
Watch the music video for 'Thank You For Nothing' below or listen with your preferred player here.
'Thank You For Nothing' is out now on Beat Palace Records via DMY.