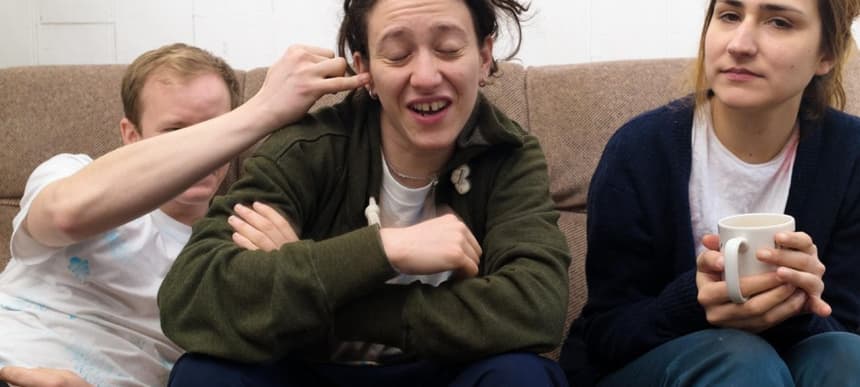 19.08.2015, Words by Natalie /
Micachu & The Shapes share Sea Air
Micachu & The Shapes have shared a new single titled Sea Air.
Following the recently shared tracks Oh Baby and Sad, Sea Air marks the third track pulled from Micachu and co.'s upcoming album 'Good Sad Happy Bad', the follow-up to their 2012 full-length 'Never'.
Directed by James and Mark Hankin, 'Sea Air' arrives in the form of a comedic video featuring the group's drummer Marc Pell playing in slow-motion, with the camera intensely fixed on his moves. The short but sweet track find Micachu singing with a yearning and whimsical falsetto in a gauzy and rough atmosphere that mirrors the experimental aspects of the accompanying clip.
Watch the video above.
Micachu & The Shapes release 'Good Sad Happy Bad' on 11th September through Rough Trade (pre-order).