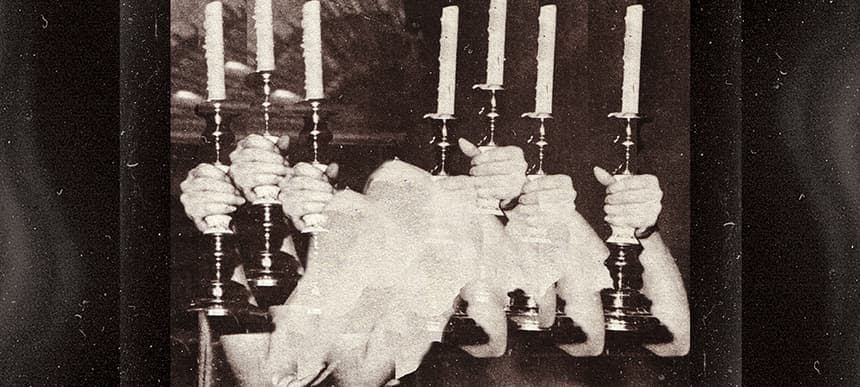 02.07.2014, Words by dummymag
Microburst - 'Occulting' EP
There's something in Dorest-based producer Chris Sallows work as Microburst that's reminiscient of the festering North West explorations of Tri Angle producers like Haxan Cloak and (pre-Kanye) Evian Christ: sounds formed outside of the disposable rush of city life, allowed to grow and develop in its own natural space. Those airs of confinement, of being lost so deep in thoughts and ideas that the outside world starts to take on alien shapes, dominate the 'Occulting' EP, his new tape release on Temp Lake.
Last year Sallows' put out an EP on Sonic Router as Fuewa, and tracks like Time Paint served as a way of channelling the messier, more decayed ends of his sound. Those elements are still flecked onto the backdrop of Low Boilers, thought, while ghost voices murmur within Lok Ward. The half-melody woven into Hawks Church is buried so deep it could well be a wail sent from the afterlife. Stream the whole EP via the Dummy soundcloud below.
Temp Lake released the 'Occulting' EP on June 30th 2014 (buy).