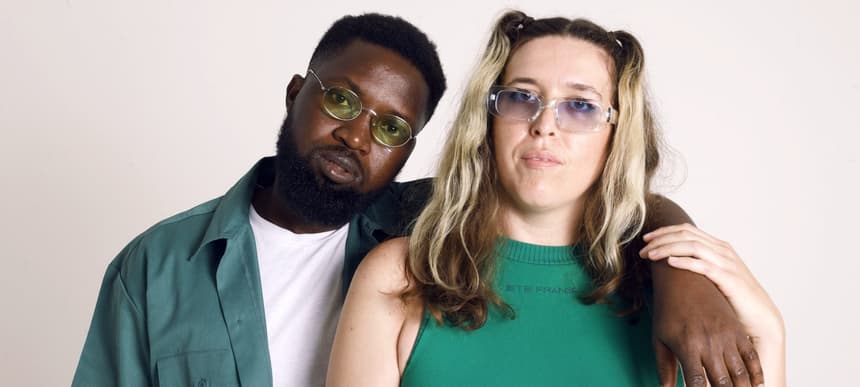 08.08.2022, Words by Billy Ward
Mina & Bryte's 'See Something' gets a gqom-inspired General C'mamane remix
C'mamane taps into the energy of Durban to producer an instant club hit
Following on from the success of their debut 2021 EP 'Abeka Bugatti,' Mina & Bryte present the first single from 'Abeka Bugatti Remixed' a collection of five remixes by a global roster of their favourite artists, connecting the dots between forward-thinking club sounds from around the world.
The first single release of the EP features rising Durban producer General C'mamane, who has transformed the pair's 2021 track 'See Something' into an epic gqom anthem. Featuring Bryte's multilingual flow over Mina's UK funky, afrohouse and amapiano influenced beat, the original version mines the edges of South African, UK and Ghanaian club music in creating its infectious dance-floor-ready sound.
Continuing to pay homage to the track's South African roots, C'mamane's gqom twist lends the track an extra lease of life, tapping into the energy of his home city Durban to produce another future rave classic.
Releasing ahead of their forthcoming headline show at Village Underground on September 9, 'Abeka Bugatti Remixed' places Mina & Bryte at the forefront of a hybrid club sound that is certain to get clubs moving around the world.
Stream 'See Something' (General C'mamane remix) below or listen with your preferred player here.
Mina & Bryte's 'See Something' (General C'mamane remix) is out on on Earth Kicks via DMY.
Submit music for release via DMY Artists.
Read next: kent danger shares his debut EP 'Saturn!: The Bringer of Old Age'