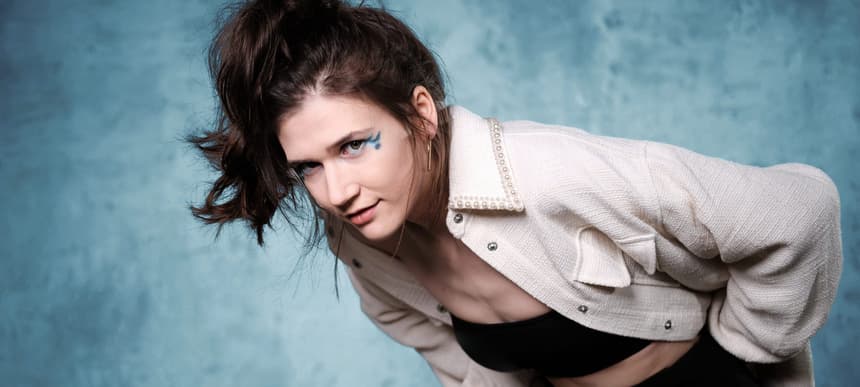 03.09.2021, Words by Maisie Goulsbra
Monikaze's wonky and warped new single, 'Jump a Lie', and EP announcement
"So I took a gap year and ran away to Bristol. That's where I discovered electronic music and found my inner voice."
Composer, songwriter and producer Monikaze just announced new EP 'Waste of Space' and dropped new single 'Jump a Lie' – the latest featuring the sound she developed after taking a gap year to break from studying composition at the Lithuanian Academy of Music and Theatre, which she found too be too academic and stifling. She says; "I took a gap year and ran away to Bristol. That's where I discovered electronic music and found my inner voice."
Monikaze (real name Monika Zenkeviciute) combines her Lithuanian upbringing and classical music education with Bristol's electronic music scene to create a sound that is all her own. The result is a fecundity of oxymoronic music shaped out of complementary tenderness and hard noises that just work. Her basslines are textural madness and rhythmic intelligence, offset by angelic vocals.
Moving from the world of conservatoires and polished lecture theatres to the bass tremors of concrete floors and the late-night headiness of club culture, she has developed a uniqueness, and channelled it into 'Jump a Lie', the lead track taken from her forthcoming EP. The track is wonky and warped with bubbling grooves, and carefully crafted dissonance, veering closer to pop than some of Monikaze's previous releases.
She says; "Usually, I hear my songs in my head first and then try to capture it in my laptop, either by recording vocals, playing with Ableton Push or writing notes. Then I leave it to 'dry' and come back with more a conscious approach, analysing what it means to me and rendering it until it's alive."
'Jump a Lie' is out now on Moshi Moshi Records via DMY.
Listen on your preferred streaming service here.
For more like this find Dummy on Spotify and follow ELECTRONICS.