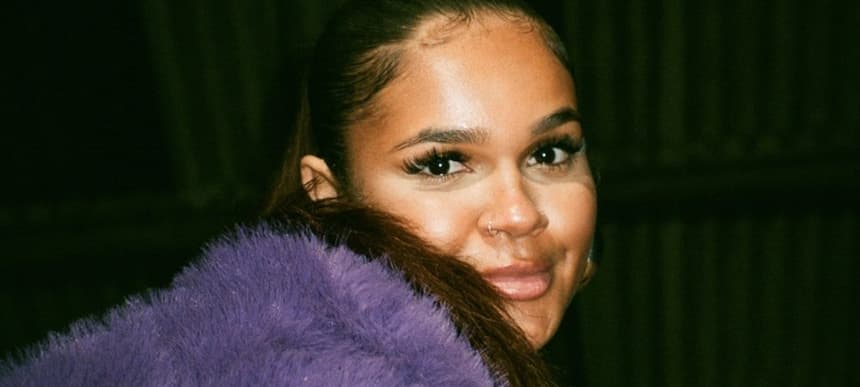 11.03.2022, Words by Billy Ward
Mya K teams up with South London rapper Len for a boisterous remix of 'Favourite'
The singer is working towards her long-awaited debut EP
Following the release of her recent single 'Favourite', rising singer/songwriter Mya K today returns with a rap-infused remix of the cut, enlisting the witty lyricism of fellow South Londoner Len.
In line with her previous tracks, Mya's delivery is soft and sultry, as she narrates the love story between a drug dealer and their client. Continuing to carve out the singer's unique blend of trap and soul, Len weighs in with his infectious energy and adds a boisterous feel to the song with his icy word-play.
Although an unexpected collaboration, the pair prove to be an ideal match for each other, with Mya's velvety melodies providing the ideal backdrop for Len to demonstrate his pen game.
Building upon the momentum she has gained throughout 2021 with singles 'Move' and 'Deserve It', Mya K is steadily on the rise and is now working towards her long-awaited debut EP which is poised to establish the singer as one of the brightest prospects coming out of South London right now.
Stream 'Favourite' (Len Remix) below or listen with your preferred player here.
Mya K's 'Favourite' (Len Remix) is out now via DMY.