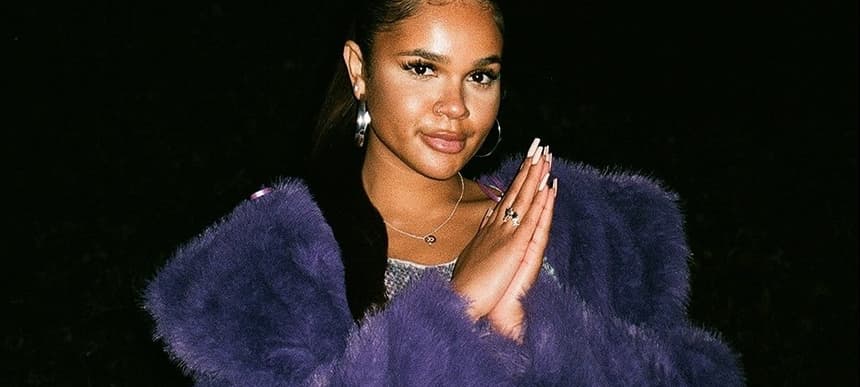 11.02.2022, Words by Billy Ward
Mya K's sultry new single 'Favourite' explores addiction, hedonism and relationships
The South Londoner is working towards her long-awaited debut EP
London-based singer/songwriter Mya K returns for the first time in 2022 with a brand new single, entitled 'Favourite'.
Blurring the lines between trap and alternative R&B, her latest offering is more than what first meets the eye. Upon initial inspection, 'Favourite' is a track about two lovers who are deeply intertwined, however at its core, Mya's new single explores the theme of addiction, following the relationship between a drug dealer and their loyal customer. The song examines the hedonistic relationship between the pair: as long as one gets their money and one gets their fix, it's the ideal affair.
Awash with Mya's soft and sultry vocal delivery and the percussion-heavy trap production, 'Favourite' continues to carve out the singer's unique trap-soul sound.
2021 proved to be an exciting year for the rising talent, who released two pace-setting tracks 'Moves' and 'Deserve It', as well as performing at one our DMY Live events last summer. Building upon the momentum she has gained for herself, Mya K is steadily on the rise and is now working towards her long-awaited debut EP which will further establish the singer as one of the brightest prospects coming out of South London currently.
Watch the music video for 'Favourite' below or listen with your preferred player here.
'Favourite' by Mya K is out now via DMY.