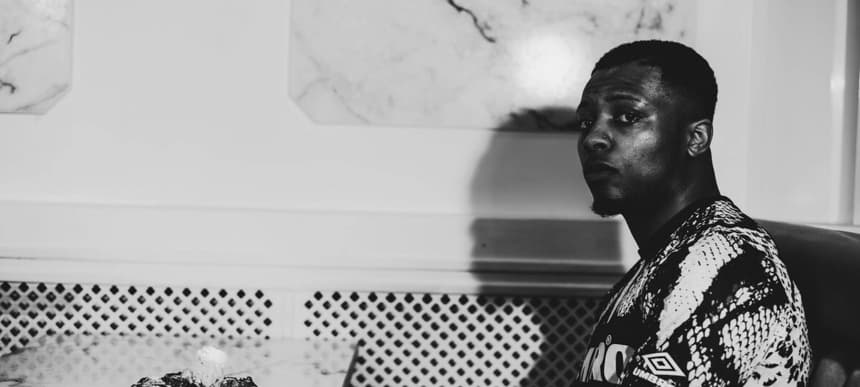 16.11.2017, Words by dummymag
New Music: KinKai - Party Pooper
Through a plethora of releases, rising Manchester-based artist KinKai has been consistently developing his style, experimenting with textures and making use of his various creative influences. After making waves with his 'Roll The Dice' video, released earlier this year, he returns with an enticing new single, 'Party Pooper,' produced by glue70 as part of his upcoming project, Mellow Mermaids and Malibu, out later this month.
The track, according to KinKai, talks about social anxiety, nightlife and the idea of going out with the intent of forgetting what's troubled your week. The self proclaimed 'tailored misfit' elaborates on the reasons why you can find him back against the bar with a drink in hand, silently observing the antics. Expect this poetic MC to deliver lyrics and melodies to attract all sides of your palette. Listen to 'Party Pooper' below.
'Party Pooper' appears on our #BNTD (Brand New To Dummy) Spotify playlist.