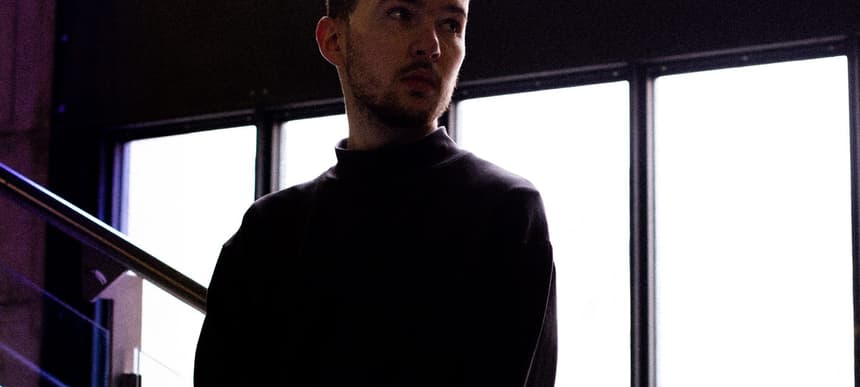 01.09.2021, Words by Maisie Goulsbra
NICOLAS makes a statement on our 'PLASTIC' world revolving around social media and cosmetic surgery
"In our current society, I sense a sort of uniformity in the way people think, look and feel."
NICOLAS drops 'PLASTIC', another mellow house track deepening his footprint in the world of ambient electronica and bringing with it a stunning new visual that utilises CGI. The producer and vocalist's latest cut is hot off the heels of his previous release 'HIGH SPEED', another downtempo and pensive tune equally as suited to home-life and club euphoria. NICOLAS explains that 'PLASTIC' is a way for us to re-connect to our true selves through dance and contemplation.
It really feels as if something is brewing for this rising electronic musician who has been steadily dropping tunes and visuals that are discernibly NICOLAS since he collaborated with David Dann on debut release 'You & Me'. NICOLAS fans have been treated to a visual component for his latest single, 'PLASTIC', in which a metallic avatar retreats through a sea of its duplicates and seemingly moves away from the technology that it is a part of. Our fast-developing technological world is something NICOLAS is wary of and acts as the impetus to his music-making.
The body of work that he has built thus far is stylistically consistent, rendering a large sweeping commentary that amplifies his message, garnering support from Jamz Supernova on her BBC Radio 1xtra show and leading him onto Spotify playlists like  'Metropolis', 'Sad Beats' and 'Runaway'.
"To some degree, in our current society, I sense a sort of uniformity in the way people think, look and feel. Obviously this can be heard in today's music, and is reinforced through social media but also through things like plastic surgery. I felt like I needed to talk about this and get it off my chest, so I made a record out of it called 'PLASTIC'," he says. 
'PLASTIC' is out now on NICOLASFEELINGS via DMY.
Listen on your preferred streaming service here or watch the visualiser below.
For more like this find Dummy on Spotify and follow ELECTRONICS.