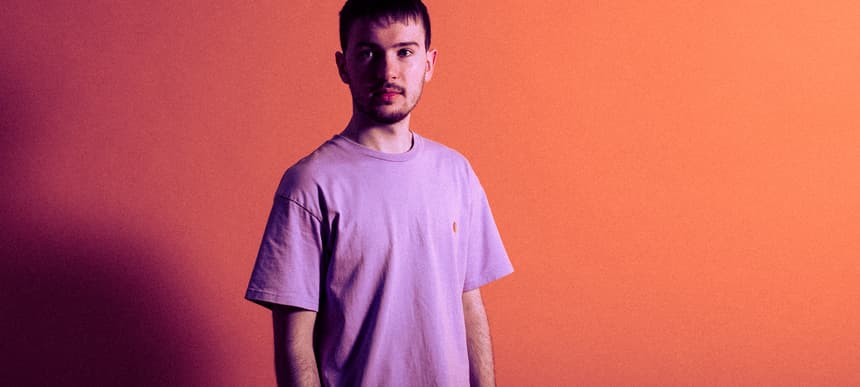 11.08.2021, Words by Maisie Goulsbra
NICOLAS solidifies his musical presence with 'HIGH SPEED' single
"Did we push too far? Is it already too late to stop and turn around?"
'HIGH SPEED' – a downtempo house track suited for listening at home as much as in the club – is the latest from NICOLAS, an artist who is shrouded in purple haze across his Spotify discography, but who is building up a firm picture of himself as an electronic musician and vocalist.
His music explores what it means to be Gen-Z via distorted synth textures on tracks that crackle on a big sound system. Often with heavy bass and three dimensional strands of melody NICOLAS' tracks feature his own warped vocals and have seen him receive support from Spotify with tracks added to playlists like 'Metropolis', 'Sad Beats' and 'Runaway'.
For fans of DJ Boring, DJ Seinfeld and Ross From Friends, the release of 'HIGH SPEED' follows a collab with David Dann for 'You & Me' and his previous single 'WHEN THE LIGHTS GO DOWN', a track equally as transportive as 'HIGH SPEED'.
NICOLAS says; "HIGH SPEED is an interrogation on our society and the impact we have on our ever-changing world. Did we push too far? Is it already too late to stop and turn around? Sometimes I feel like the fast paced digital universe we live in is too complex for us to understand, for us to stay in control, if we've ever really been in control before."
HIGH SPEED is out now on NICOLASFEELINGS via DMY.
Listen below or on your preferred streaming service here.
For more like this find Dummy on Spotify and follow ELECTRONICS.