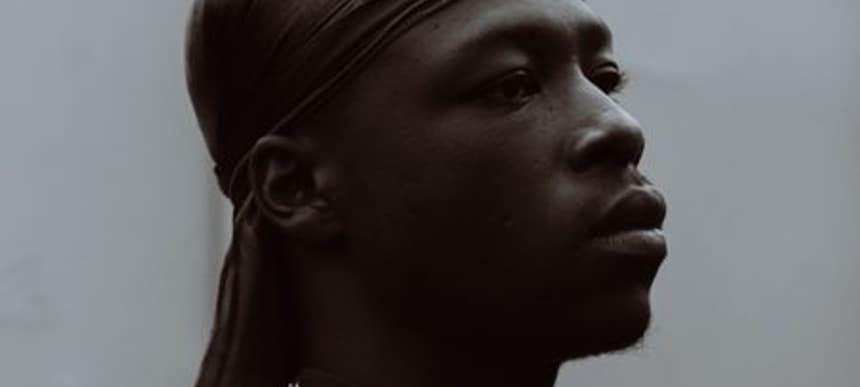 15.10.2021, Words by Maisie Goulsbra
Pa Salieu makes another power move and links up with Aitch on new single, 'Bad'
Aitch joins a list that consists of Givenchy, Burberry, Dior and Prada, SL, M1llionz, Yussef Dayes, BackRoad Gee, FKA Twigs, Ghetts, and slowthai
After another whirlwind month of releasing, gigging and launching his own hot sauce brand 'African Rebel', named after his recent EP of the same name – Coventry's most compelling voice, Pa Salieu drops a track with Manchester rap sensation Aitch. The rapper's career has spiralled, seeing him become BBC Sound of 2021, receive four nominations at this year's GRM Rated Awards, headline 'Dazed Live' at 180 the Strand, and play to Reading & Leeds, Parklife, All Points East, YAM! Carnival & Love Saves The Day among more.
He's collaborated with some of the most esteemed fashion houses such as Givenchy, Burberry, Dior and Prada as well as a wide range of artists like SL, M1llionz, Yussef Dayes, black midi's Morgan Simpson, BackRoad Gee, FKA Twigs, Ghetts and slowthai. Continuing to subvert expectation, his last EP 'Afrikan Rebel' was an exploration of his ancestry and African pride – 2021 single 'Glidin", which featured slowthai, maintained his cultural presence that was solidified with his debut 2020 mixtape 'Send Them To Coventry' that he received an Ivor Novello nomination for.
Pa Salieu's headline UK tour, which kicks off in November, sold out within minutes. For new single 'Bad', he stars alongside Aitch in a music video directed by KC Locke, which is also out now.
Listen to 'Bad' on your preferred streaming service here or watch below.
For more like this find Dummy on Spotify and follow UK Rap, Drill & Grime.