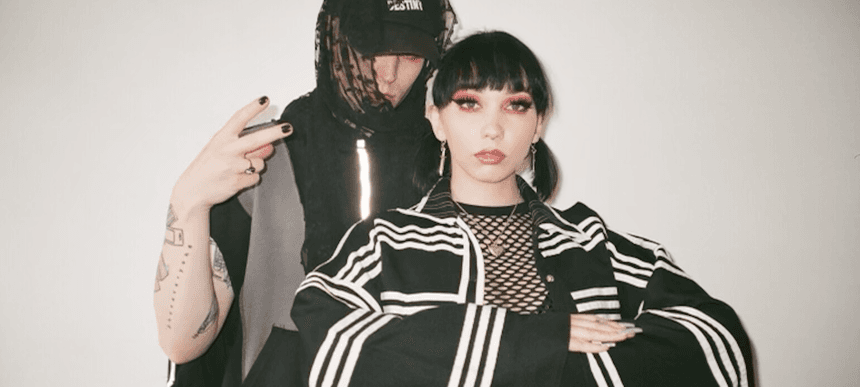 19.07.2021, Words by Billy Ward
phonewifey, AVA AKIRA and Kid Trash join forces for emotional house party anthem 'Sore Loser'
The new track is an ode to the highs and lows of being young...
Marking the final single before their joint EP 'phoneAVA' drops on July 30, experimental London-based artists phonewifey and AVA AKIRA share 'Sore Loser'.
The new track arrives off the back of their grainy after-hours single 'Recall' and drafts in hyperpop royalty Kid Trash to add a new dimension to the emotional house-party anthem. Launching straight into an infectious Kid Trash hook, 'Sore Loser''s lyrical themes revolve around the messier side of partying and sees the trio exchange bars over a powerful, glitched-out beat.
In classic phonewifey and AVA AKIRA style, the pair's sensitive and reflective lyricism is contrasted by the upbeat production, creating a turn-up belter that could be cranked at any event or party. Hurt feelings, crying in Ubers, seeing people you don't want to see, messiness with substances, and other things that can easily sour a good vibe – the new track is an ode to the highs and lows of being young.
The pair's five-track project, arriving on July 30, showcases the duo's love of dance pop, emo rap, glittering synth-heavy production and UK house. Bringing together an eclectic range of sounds onto one project, 'phoneAVA' is a whirlwind tour of their shared musical influences and features collaborations with Snowblood and more.
Stream 'Sore Loser' below or listen with your preferred player here.
'Sore Loser' is out now via DMY Artists. 'phoneAVA' is dropping on July 30.