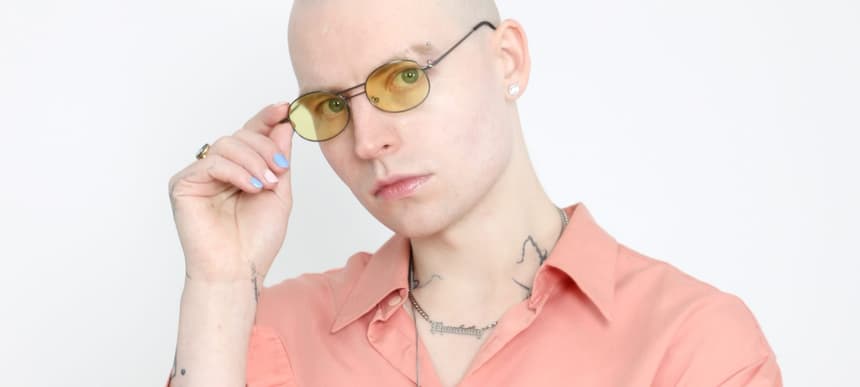 11.03.2022, Words by Billy Ward
phonewifey enlists Miss Madeline and Snowblood for double single 'I Want Everything/GTA WASTED'
"I looked to the recent past for stylistic inspiration..."
For the final single before their full-length project 'Forever 2021' releases, phonewifey delivers a one-two punch of their catchiest pop-anthems featuring Miss Madeline and Snowblood.
First track 'I Want Everything' oozes Y2K, mean-girls party-pop energy whereas 'GTA WASTED' delivers an EDM VIP-club-sheen vibe with its snappy production and vocals.
Speaking about the new release, phoneywifey says: "'Forever 2021' is an album about pop music and the mainstream: In this two-track single, the final release before the full album drops later this month, I looked to the recent past for stylistic inspiration. 'I Want Everything' ft. Miss Madeline is a sexy Y2K RnB pop hit and GTA WASTED ft. Snowblood is a 2010's style Mustard-on-the-beat club thumper. Both tracks channel different pop styles that were huge in the charts at two seminal moments in my young life. 
phonewifey's attention was first brought to collaborator Miss Madeline after she released an inspired cover of 'You Oughta Know' by Alanis Morrisette: "Miss Madeline is an absolute pop star. Her visuals, presentation and lyrics work in perfect harmony with her music; making songs for bad girls…she so perfectly encapsulates the energy that the RnB-influenced pop that dominated the 00s had, but updated for the present day."
Snowblood and phonewifey have been working together since early last year when the rising experimental producer made a remix of her single 'Crazy F*ckin' Robot Body'.  
"GTA WASTED is inspired by big 2010's club-bangers, when the DJ Mustard tempo was all over every song in the mainstream. Something about this totally clicked in my head with Snowblood's inimitable vocal delivery. I played her the track, she loved it, I sent it over and she came back with one of the hardest features on the record. I feel very blessed to have such a crop of talent on this record," phonewifey adds. 
The new double single continues phonewifey's fine form this year after releasing 'FOREVER 3021', 'What Just Happened?' and 'BETWEEN TWO LAMBOS'. Their new album is set for release later this month.
Stream 'I Want Everything/GTA WASTED' below or listen with your preferred player here.
'I Want Everything/GTA WASTED' by phonewifey is out now on New Dance Craze via DMY.