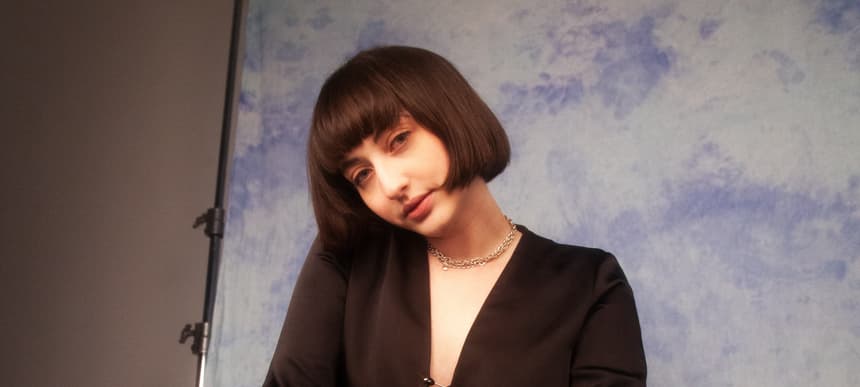 11.08.2023, Words by Billy Ward
phonewifey enters the ring for a hard trance remix of girl_irl's 'sting'
"I've always been a huge fan of both them and their work..."
Brooklyn-based producer, DJ and artist, girl_irl made waves with their debut mini EP 'world champ' last spring, and is coming back for round 2 with a trance-fuelled remix from London-based artist and collaborator phonewifey.
girl_irl is one of the many monikers of Em Perlman. Formally a touring DJ before picking up the mic, the emerging talent has garnered comparisons to the likes of SOPHIE, COBRAH and Shygirl, while gaining attention from various industry heads such as Anthony Fantano. 
Speaking about the new remix, girl_irl explains: "Releasing world champ in 2022 was such a pivotal moment for who I am as a creator and the one of the first times I felt truly secure in the world I was building as an artist. Sting was such a huge part of that. phonewifey played such a huge role in that as well - it would not have been the same track without their help. I've always been a huge fan of both them and their work and could not have imagined a better re-introduction to the champ universe."
phonewifey's 'sting' remix premiered on Soho Radio at midnight (Friday, August 11) for 'phonewifey's xxxclusive total trance mix'. 
Stream the remix below or listen with your preferred player here.